London looks Amazing during month of October, with Glorious blue sky and hot sunshine for lengthy periods of day and blazing foliage along the river creates carpets of crunchy leaves along the path. London provides plenty of opportunities to have fun during October as it is that time of year when maximum numbers of events are hosted by the city.
1) Chocolate Festival  
Date: 16th Oct – 18th Oct 2015
Venue:   Olympia Hammersmith Road, London W148UX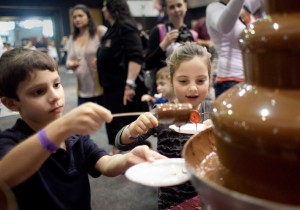 UK's one of the biggest Event Chocolate Week. World's favorite theme fest has returned to London for its 3rd Edition bringing the best brands and companies of chocolate all together.
Top chocolate companies and chocolatiers, hotels, restaurants celebrates by tasting, sampling and hosting the unique products, recipes, cocktails, chocolate meals and many other new launches of chocolate brands. In this chocolate week hundreds of sub events are expected around London with many chocolaty activities as pastry tasting, workshop for budding chef's and famous chocolate fashion show in which outfits are entirely made of Chocolate!!
15,000 chocolate fans are expected to attend this chocolate show to see the exhibition and demonstration of international chocolate brands which is going to be held at Olympia London. London airport transfers are going to provide their services from all London airports to chocolate show at Olympia London.
2) London Literature Festival

Date: 1st Oct -12th Oct 2015
Venue: Southbank Centre, Belvedere Road, South Bank, SE1 8XX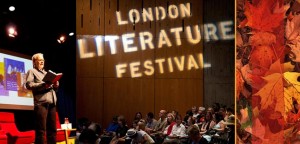 London Literature festival once again welcomes you to the world of words with acclaimed authors, speakers, poets. It is going to celebrate its ninth year in 2015 with first-class literatures, workshops, word performances by speakers, speeches of Innovative thinkers.
It is a great opportunity to all the young fans of literature to get inspired by leading poets, and individual stories of contributions. They can also enjoy many other fortnightly wordy events during those ten days.
South bank centre is going to host the festival bringing all young, sharp, contemporary literary fans together. Hire London Airport Transfers to reach Southbank centre safely at affordable price.
3) Frieze Art Fair

Date: 14thOctober- 17th October
Venue: Regents Park, Westminster, London NW1, UK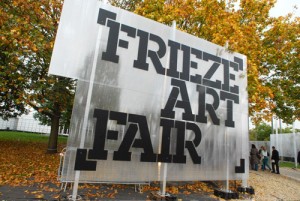 Frieze air Fair is London's leading contemporary art fair. World's most famous art galleries are going to participate. More than 1000 leading artist are going to show their experience in Frieze Art Fair.
Highlights of Frieze London 2015:
Free-to-view Sculpture Park in English Gardens located in Regent's park.
Frieze talk – a series of conversations and lectures.
 Frieze Focus: Work by renowned galleries across the world including cheim & read (new York), Galerie kamel Mennour(Paris) and Simon Lee gallery from London.
Frieze live:  It is showing a Immersive performances by many renowned artists from all over world.
Frieze Projects: it is supported by Luma foundation in which new works are commissioned for art fair.
Artists who are curious to participate in Frieze art fair can hire London Airport Transfers to reach Regent's park easily from airport.
4) London Restaurant festival:
Date: 1st Oct – 31st Oct
Venue:  Various locations in London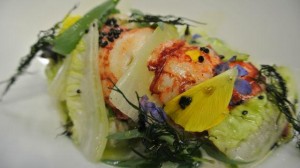 Food lovers, don't miss London Restaurant festival, it involves fabulous 3 weeks foodie's events all over the city where top chefs from more than 350 restaurants are going to take part in this fest. Participate in restaurant tours where you can visit 6 London restaurants in a day and enjoy a small plate with drink in each..Read More
5) Rugby World Cup 2015

Date: 18th Sep to 31st Oct
Venue:  Various locations
London is set for spectacular 6 weeks events by rugby union, which will be hosted by England at venues Wembley, Queen Elizabeth Olympic stadium, Millennium Stadium, Twickenham stadium starting from 18th September to 31st October.
Rugby World Cup 2015 is eight rugby world cup quadrennial rugby union world championships. Final match of rugby world cup will be hosted by Twickenham stadium
Plan your visit to attend most prestigious event of London, Our London Airport Transfer services will guide you to reach Twickenham stadium from London Airports.
6) Halloween Festival 2015:
Date: 31st October
Venue: All over London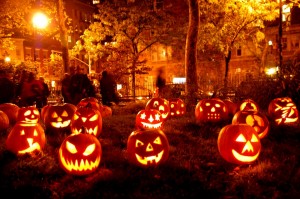 When witches go riding and black cats are seen, the moon laughs and says it's near Halloween. In London Halloween festival is one of the biggest and frightening events celebrated annually on October 31st. Opening of Halloween starts with scary exhibitions, Haunted houses and many other frightening fairs. Pumpkins, bats and spiders are the common symbols of Halloween..Read More
 7) London Film Festival

Date: 7th Oct-18th Oct
Venue: BFI Southbank, Belvedere Road, South Bank, London SE1 8XT
London Film Fest is also known as BFI film Festival. One of biggest public Film events of Uk, Screening more than 238 features documentaries and shorts film from almost 72 countries. British Film institute is hosting London film festival from 58 years and mostly it is organized in second week of October every year.
Festival showcases the creativity, vision, imagination, originality of international film industry and the emergence of top class film makers. Many sub events are organized like master classes, Q&A's with film makers and other talents from the industry. It includes award contenders, champions, new discoveries and combines with curtain raiser and red carpet glamour.
The festival provides an essential platform for the films reaching global success. Fest consists of 238 fiction and documentaries, 40 European premieres, 16 world premieres, 8 international premieres. Every line up directors, cast and crew are expected to attend career interviews of London fest.
London airport transfers provide their services to participants and visitors to reach south bank safely from London airports.