Date: 31st October
Venue: All over London
When witches go riding and black cats are seen, the moon laughs and says it's near Halloween. In London Halloween festival is one of the biggest and frightening events celebrated annually on October 31st. Opening of Halloween starts with scary exhibitions, Haunted houses and many other frightening fairs. Pumpkins, bats and spiders are the common symbols of Halloween.
What people do on Halloween Fest??
Halloween is the best time to celebrate with friends and family, where people expects guests to arrive in Halloween themed costumes like skeletons, ghosts and scary costumes  to their houses. Friends come together to see horror films at cinema or they enjoy at Scary night pubs.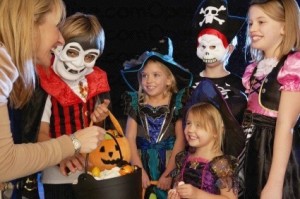 It is a Trick- Treat fest, where children take revenge on adult world. Some children dress up in Halloween costumes and knock the door for treat of sweets and snacks. People who don't give a treat will be tricked by jokes.
Symbols
Orange and black are the colors of Halloween. Pumpkin, witches, ghosts, sprits and other scary characters are symbols. Animals which are related to Halloween symbols are bats, spiders and black cats.
Events of Halloween Fest
London city hosts a numerous events on eve of Halloween. People looking for fun in Halloween fest can go to these places to see terrifying nights in the city
1) London Horror Festival:
To thrill and chill audience a live horror performance is hosted by Lucy Muck at Etcetera theatre in Camden. 10 more theatres are coming together for screening their film and to participate in zombie weekends and many horror play competitions.
Venue: 265 Camden High St, London NW1 7BU
2) London Dungeon:
Prepare to be scared by their characters and master tricks. Enjoy startling, storytelling by those characters. 18 characters, 2o live actors and 2 thrilling rides.
Venue: Riverside Building, County Hall, Westminster Bridge Rd, City of London, Greater London SE1 7PB
3) Ghost Bus Tour:
The ghost bus runs at 19:30 and 21:00 from Northumberland Avenue, just off Trafalgar Square it's a theatrical sightseeing tour that will show all the sights of city which u have never seen before. It shows dark side of London.
Venue: Trafalgar Square, Greater London, SW1Y 5AY
Fly to London to attend the spookiest event, our LondonAirporTransfers services will guide you to reach above venues from airport.