In London, as the autumn grows in November, the evenings also grow to become cool and crisp. So November offers many cool and crisp things to do in London, both indoors and outdoors.
Bonfire Night Fireworks:
Date: 5th November (Thursday)
Venue: At various locations of London
In London, November begins with magnificent fireworks during the Bonfire Nights. So wrap up and head to capital city of London to view spectacular colors of fireworks display in the skies at some of the London attractions…Read more →
EFG London Jazz Festival: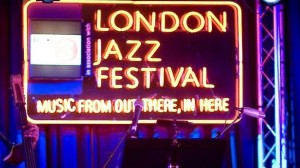 Date: 13thNov – 22ndNov
Venue: Southbank Centre, Belvedere Road, South Bank, London SE1 8XX
The best Jazz festival in the world with 2,500+ artists, 300+ gigs, 60+ venues, 23 years, 10 days, 1 city return backs to London. More than 250 shows are organized at London's best concert halls and centers like Southbank centre, Rich mix centre, St.James studio and many other top places.
This festival brings the freshest music with wide range of concerts, club events,Vocal talents events and other participation programs. Many top class artists, award winners and newcomers blend together to produce jazz scene in and around the city of London. We can find big bands and jazz vocalist who produce in depth jazz styles.
Planning to attend this year's EFG London Jazz Festival? Our London airport transfers will guide you to reach the above venue at South Bank, London from any one of the London Airports.
Taste of London in winter: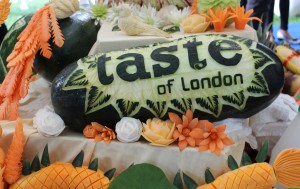 Date:19th Nov – 22nd Nov
Venue:Tobacco Dock, 50 Porters Walk, Tower Hamlets, London E1W 2SF
Taste of London is a unique fest which brings out the sample signature dishes of star chefs and greatest restaurants menus in London. More than 40,000 visitors enjoy the foodie event and a perfect place to food lovers. Tobacco dock gives an opportunity to participate in live demonstration of cooking and you can shop for top seasonal ingredients and some tested festive classics.
Experience the glamour of spectacular event with Michelin starred cuisine, fine wines and best class service. Large number of food stalls are organized by top restaurants in London.
It's our Taste of London 2015 round up – from fascinating demos, delicious food, creative cocktails, somersaults and even a proposal, there is something for everyone at London's biggest restaurant festival.
London Airport Transfers will make you reach the above venue from all the airports of London safely.
Lord Mayor's Show: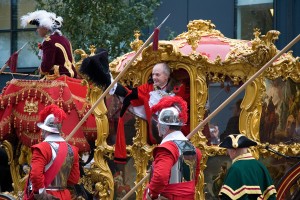 Date: 14th November
Venue:Mansion House, City of London, City, London EC4N 8BH
Lord Mayor's show is the most popular annual event in London and marks on 14th November. This show includes parade of over 6,000 people, marching bands, a procession of decorated floats, Chinese acrobats and a glided coach that Lord Mayor travels in.
Lord Mayor's journey begins at River Pageant at 9am, then the procession sets off from mansion house at 11am covering the whole area of bank departing from mansion house. Lord Mayor take oaths of allegiance to Queen and take pauses at Royal Courts and Victoria embankment.It  goes on till 2:30pm. It is apt for people looking for special day out. The day ends with most impressive fireworks over Thames and launch pads floats under waterloo and black Friars bridges. It is the best vintage point to view the end of show and fireworks display.
To reach Mansion House from any of the London airports, opt London airport transfers. We will help you to reach safely.
Remembrance of London: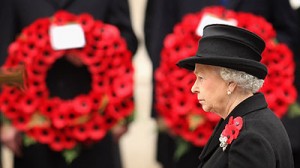 Date: 8th Nov – 11thNov(Sunday)
Venue: Cenotaph, Whitehall, Westminster, London SW1A 2BX
Every year on the second Sunday of November members of Royal family pay tribute to the dead people of UK at Cenotaph. There will be a Cenotaph parade in Whitehall and March past by thousands who served and suffered in the conflict of war. Many other events like ceremony of remembrance at London's Imperial War Museum, activities at National Army Museum and Events at Royal Air Force Museum and many more concerts and services will happen around the date.
LondoAirporTransfers are going to provide Airport Transfer services to attend the Remembrance of London Event from any of the London Airports.
Thanksgiving: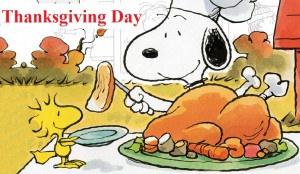 Date: 26th Nov (Fourth Thursday)
Venue:4-6 Russell Street, Convent Garden, West End, London, WC2B 5HZ
Thanksgiving day is a traditional American fest where everyone takes some time to give thanks for all great things happened in their lives. It falls on Fourth Thursday of November. For US expats living in London, many of London restaurants celebrate Thanksgiving fest. It is a chance to have pre-Christmas Turkey dinner.
Balthazar Convent Garden serves best meal with spiced roasted butternut squash soup, traditional roasted turkey and pumpkin soufflé, and of course, pumpkin pie, served with malt ice cream –which is yum.
 London Airport transfers will help you to reach Balthazar Convent Garden from all the airports safely.
Hyde Park Winter Wonderland: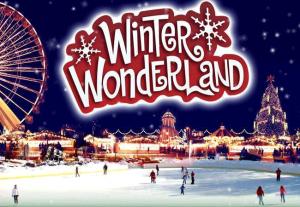 Date:  20th Nov to 3rd Jan 2016
Venue: Hyde Park, Rangers Lodge, Hyde Park, London W2 2UH
Winter's real fun arrives in London when winter wonderland returns to Hyde Park and transfors the vast park into a fairyland. There are many events like magical ice kingdom, ice rinks, lots of exciting rides, a giant Ferris wheel, shopping at Christmas market, tons of food and drink stalls, which attract thousands of visitors every year as it is a perfect spot to enjoy with all family and friends..Read more →