New Year, New Start and even more happening things to do in London.  Capital city has lined up with many exciting things for January. London's calendar is always busy with Events all around the year.  We have got the fresh list of best happenings, events and things to do throughout January in London.
London Boat Show:

Date: 8th January -17th January 2016
Venue: Excel London, One Western Gateway, Royal Victoria Dock, London E16 1XL
Annual boat show returns back to the heart of London for all water lovers. It is a 10 days tribute with 1000's of brands and 100's of boats. A spectacular Event with water sports, interactive shows simulators and party night waiting to be enjoyed. Buy a London boat show ticket and it gives access of Telegraph travel and cruise shows (8th Jan -10th Jan).Make sure you get involved in this event, it brings out most innovative creations in industry.
London Airport Transfer services will guide you to reach Royal Victoria dock from all major airports of London.
Source: http://www.londonboatshow.com/
Lumiere London: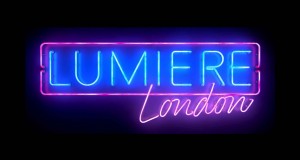 Date: 14th January – 17th January 2016
Venue: Lumiere London's most exciting areas:  King's Cross; Mayfair; Piccadilly, Regent Street and St James's and Trafalgar Square and Westminster.
Get ready for UK's largest light festival, Lumiere London. It is a free outdoor light festival which transforms city in to winter playground with extraordinary array of installations. With more than 20 artists lighten up the streets and buildings across the city. It is produced by Creative trust artichoke and supported byMayor of London. It brings major art events to widest possible audience.
Plan some dazzling sightseeing and prepare to see London in whole new light. Our London Airport Transfer will provide Executive transfer services from all major airports to above Venues.
Source: http://www.lumiere-festival.com/
London Art Fair: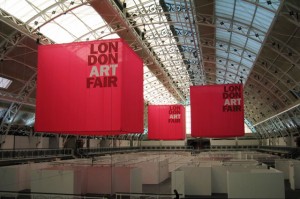 Date:  Jan 20th – Jan 24th  2016  
Venue: Business Design Centre, 52 Upper Street, Islington, London N1
London Art Fair at Business Design Centre showcasing around 120 galleries presenting the 20th century modern British Art and Exceptional Contemporary Work. It covers Photography, Paintings, Sculptures, Ceramics and many other things to thrill Art Lovers.The 28th edition of London Art Fair will take place from 20-24 January 2016.
Hire a car from London Airport Transfer to reach Business Design Centre from Heathrow, Gatwick, Stansted, Luton, Southend and London city airport. Our Courteous drivers will help you to reach the above venue safely.
Source: http://www.londonartfair.co.uk/
London Short Film Festival: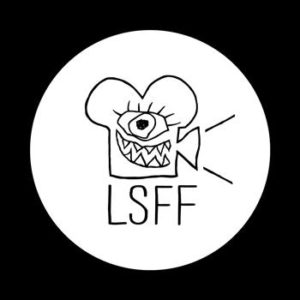 Date:   8th January – 17th January 2016
Venue: Various Venues of London,
12 Carlton House Terrace, London SW1Y 5AH, 29-32 the Oval, London E2 9DT, Greenwich, London W1J 9LN
Now its 13th celebration of London Short Film Festival at capital city of London, the best showcase for independent film makers. From cat videos to film maker retrospectives, from 38 New UK, short programs, international screening and dedicated documentary. Festival attracts the best raw talent in industry and presents wide collection of cinematic gems.
London Airport transfers provide its services to reach London Short Film Festival from Heathrow airport with its executive car services.
Source: http://shortfilms.org.uk/
London International Mime Festival: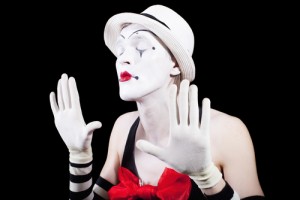 Date: 9th January – 6th February
Venue: Various venues across London WC2E 9DD, W1J 9LN ,21 Dean St London W1D 3NE
Theatre lovers will kick off your New Year with some brilliant breathtaking performances at London International Mime Festival. In its 40th year, festival showcases 112 performances over 29days with 18 companies. Award-winning shows have been a popular fixture at Southbank Centre since 1988, offering fascinating graphic worlds, dazzling visual experiments and theatrical scenarios that blurs the lines between illusion and reality.
Source: http://www.mimelondon.com/
London Winter Run: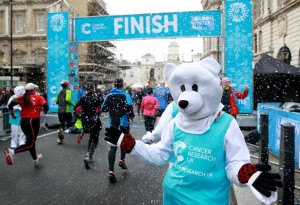 Date: 31st Jan
Venue:  Trafalgar Square London WC2N 5DN
Cancer Research UK London Winter Run return backs to the streets of Capital city to raise fund for the charity. Every Year thousands of people participate in cold run 10km through closed roads of Central London raising money for charity  of Cancer Research. This year it promises lots of new wintery surprises and epic snow zone routes and polar bear hugs on the finish Lines.
London Airport transfers services will provide you services from all major airports to Trafalgar Square.You can register for your place now.
Source: http://winterrunseries.co.uk/events/london
NBA Global Game: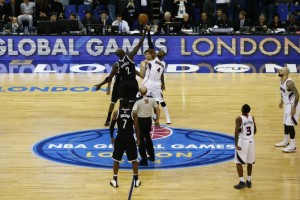 Date:  15th January 2016
Venue: O2 Arena, Peninsula Square, Greenwich, London, SE10
NBA Global Games London, Milwaukee Bucks Vs New York Knicks face off match at O2 Arena.Basketball fans will flock to 02 Arena on 15th January 2015 to watch Bucks Vs Knicks. The Toronto Raptors are coming off a franchise best year, recording 49 wins to advance to the Playoffs, thanks to their pair of All-Star guards Kyle Lowry and DeMar DeRozan.
Source: http://www.theo2.co.uk/events/detail/nba-global-games-london-2016
The Adventure Travel Show: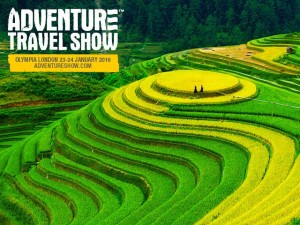 Date: 23rd Jan – 24th Jan
Venue: Olympia, London, Hammersmith Road, London
Adventure Travel Show lined up with best travel advisors, seminars, speakers, including explorers, adventurers and guidebook writers in 2016. There will be 100 free inspirational talks over 4 theatres to discover new destinations and uncover hidden travel gems. . Plus, the biggest collection of specialist travel operators all under one roof will be on hand to offer guidance on everything, from walking and trekking to exploratory journeys, safaris, overland trips, life-changing volunteering projects and much, much more.
London Airport transfers will make you reach safely to Adventure travel show at Olympia London from all major airports in London.
Source: http://www.adventureshow.com/
London Model Engineering Exhibition: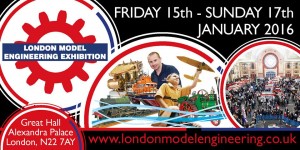 Date: 15th January to 17th January
Venue: Alexandra Palace, Alexandra Palace Way, Wood Green, London, N22 7AY
One of the largest Exhibitions, London model Engineering Exhibition in UK, will be held at Alexandra palace.From steam locomotives and Air fix kits to Robot Wars and the Model Active Zone are show cased in this Exhibition.
Our London Airport transfers services will provide you executive car services from all major London airports to Alexandra palace.
Source: http://www.londonmodelengineering.co.uk/