Royal Museums Greenwich is a home of Royal Observatory Greenwich, Explore all which it offers from maritime history and world class art to out-of-this world sights. Royal Museum Greenwich, set within extensive grounds of venue with five iconic historic attractions National maritime museum, sailing ship catty sark, Queen's house art gallery, Royal Observatory and Peter Harrison Planetarium.
National Maritime Museum:

Venue: Romney Road, Greenwich, London, SE10 9NF
London's one of the leading and largest Maritime museum of its kind in the world. National Maritime Museum contains two and half million objects in its collection, where you can discover stories about Britain's encounter with the world at sea, the history of trade across the Atlantic and the impact of the East India Company on British culture. You can find Lord Nelson's uniform from the Battle of Trafalgar and Prince Frederick's Beautiful gilded barge.
Children can shoot down a dastardly Pirate ship in a new interactive game and other age group can try the ship simulator where you could find yourself at the helm of fishing boat, Helicopter rescue mission to a sinking vessel..
Cutty Sark Museum London: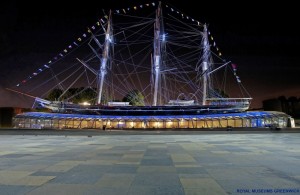 Venue: King William Walk, Greenwich, London, SE10 9HT
Fascinating Cutty sark fastest and greatest of her time. This place gives the real sensation of going to sea in the great age of sail. Enjoy the unique experience where you can walk the decks in the footsteps of merchant seamen who sailed her over a century ago, explore her rich history and cargoes she transported across the world and you can find the world famous ship and last surviving tea clipper.
Royal Observatory Greenwich: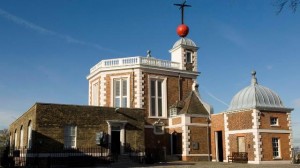 Venue: Greenwich Park Greenwich London SE10 9NF
Royal observatory Greenwich is a place where you can discover past present and future wonders of astronomy at the centre of time. You can learn about Greenwich Mean Time and Prime Meridian of the world, you can know how great scientists first mapped the seas and stars. There are lots more to see including 4.5 billion year old meteorite and the UK's largest refracting Equatorial Telescope.
Queen's House: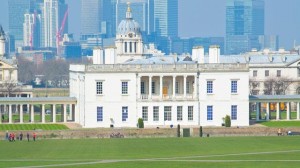 Venue: Romney Road, Greenwich, London, SE10 9NF
Queen's house is probably an important building in UK, with elegant house indigo jones with Palladian style of England. It was a garden villa commissioned by James I to compliment Tudor palace at Greenwich. It was completed in 1635 during turbulent years before English Civil war.
Special Features of this house are Tulip staircase, the Cubic Great Hall, Logia and orangey opening onto Greenwich Park. It displays Series of Historical paintings, portraits of Tudor and Stuart Kings and queens associated with history, Rooms and Galleries throughout the building. New artists and Photographers are showcased through modern art and touring exhibitions.
Peter Harrison Planetarium: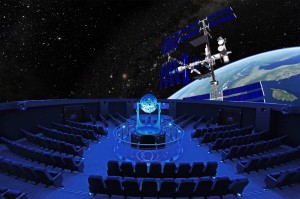 Venue: The Royal Observatory, Greenwich, London, SE10 9NF
Planetarium at the Royal Observatory, place where you can Explore Space and enjoy an armchair tour of space with Royal observatory astronomer. New Planetarium has a state of art design with state of the art HD projection technology and it is tilted at 51.5º, the latitude of Greenwich, so that it points to North Star.
Combining real images from spacecraft and telescopes with advanced CGI, all projected onto a fully immersive dome, the Planetarium can fly you into the heart of the Sun, transport you to distant galaxies, show you the birth of a star or land you on Mars!
Source: Royal Museums Greenwich
Our London Airport Transfers provide its services to Royal Museums Greenwich, Providing a wide range of Executive cars at an affordable prices. Our services to Royal Museum Greenwich are from all major airports in London.
Nearest Airports to Royal Museum Greenwich:
London City airport: Approx. it is 5.8 miles away and to reach Royal Museums Greenwich from London city airport it takes 20mins.
Heathrow airport:  Royal Museums Greenwich is approx. 24.1 miles away and it takes 1hour 11mins to reach Heathrow airport from Royal Museums Greenwich.
Stansted airport: To reach Royal museum Greenwich it takes approx. 51 min, it is 35.7 miles away from Stansted airport.
Gatwick airport: Approx. it takes 56 minutes to reach From Gatwick airport to Royal museums Greenwich, It is 46.1 miles away from Gatwick airport.
Southend airport: From Southend airport it takes 1hr to reach Royal Museums Greenwich, it is approx. 40.6miles away from Royal Museums Greenwich.
Luton airport: To reach royal Museum Greenwich from Luton airport it takes 1hr 12mins times and it is 55.7 miles away from Luton airport.