Looking for luxury accommodation or five star hotels in Central London? Check out our prefect list of top five hotels in London to stay and ensure a comfortable and luxurious stay in the heart of Capital city and nearer to iconic attractions. London Airport Transfers is a premium transfer service providers that will take care of your transport from all airports of London to these luxurious hotels.
The Berkeley
Business Url: http://www.the-berkeley.co.uk/
Address: Wilton Place, Knightsbridge, London SW1X 7RL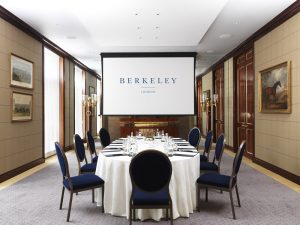 The Berkeley is one among the leading 5 star hotels in London with fabulous views of Hyde Park. The hotel is perfectly situated in Central London, with a combination of contemporary and a modern elegance to suit a wide range of tastes.
The Berkeley Hotel was established in 1897. Since then, it's stayed and honored itself as a must visit Hotel in London – it was one of the first hotels in London to introduce air-conditioning in the twenties, double-glazing in the thirties, which remains a popular spot today.
At Knightsbridge, The Blue Bar is a popular and elite London celebrity hangout. Despite its buzz, the bar remains a chilled-out venue, where everyone is made to feel welcome. The Berkeley's rooftop pool and gym offer an unforgettable fitness and refreshing experience.
St. James Court Hotel
Website: http://www.stjamescourthotel.co.uk/
Address: St. James' Court, 54 Buckingham Gate, London SW1E 6AF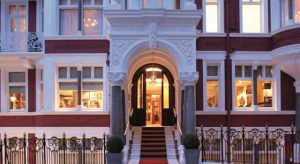 A traditional Deluxe four star hotel located at the heart of London, yet so close to the Centre of the city that many of the capital's landmarks like Buckingham Palace, St. James's Park, Westminster, and The Houses of Parliament are just footsteps away.
St. James' Court London is an English Classic personifying the discreet charm of London's finest hotels offering a prime location and beautiful architecture. It consists of one restaurant and two bars providing more than a warm welcome. Every stay of your's at St. James will be pleasing and memorable.
Many of London's most renowned landmarks are within walking distance, including Westminster Abbey, Big Ben, the Tate Gallery, National Gallery and Trafalgar Square, the enticing shops and restaurants of St. James, Mayfair and Knightsbridge.
The Ritz London
Website:  https://www.theritzlondon.com/
Address: 150 Piccadilly, London W1J 9BR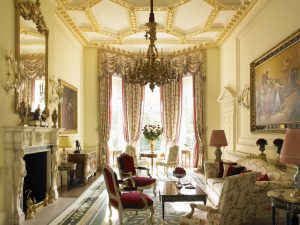 The world famous Ritz London gets old and even more glamorous. Over a century it has been a benchmark by which other hotels are measured. It deserves its gleaming reputation, as Greatest Hotel as conceived by renowned hotelier Cesar Ritz in 1906 and continues to innovate today.
With 134 guest rooms offering all modern conveniences like free high-speed Wi-Fi, LCD TVs, en-suite marble-lined bathrooms and with some traditional upheld- formal dress code applies in The Palm Court at The Ritz Restaurant maintaining its royalty.
Enjoy your finest afternoon tea in London at the Ritz Restaurant. With spotless service, a great location, an atmosphere that borders on the theatrical and one of the loveliest dining rooms in London. It provides an ultimate scene to enjoy a truly exceptional and wonderful experience in London.
The Lanesborough Hotel
Website: http://www.lanesborough.com/
Address: The Lanesborough, Hyde Park Corner, London, SW1X 7TA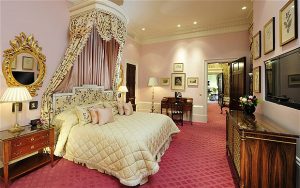 Prestigious five star hotel located at Hyde Park corner, the Lanesborough, reopened its doors in July 2015. It offers 93 beautiful guest rooms and suites in the heart of Capital city. The only hotel in London where you can enjoy 24-hour butler service and assures quietest night's sleep.
The Lanesborough Hotel presents bedrooms and dining rooms re-styled to their original Regency splendor, into which the latest communications technologies and entertainment systems have been installed.
It is nearer to London's iconic landmarks Buckingham Palace, National Gallery and Hyde Park. In the Lanesborough, one can experience fine dining in Céleste, with Eric Frechon, Paris most esteemed three Michelin star chef bringing his protégé Florian Favario as executive Chef.
The Athenaeum Hotel
Website: https://www.athenaeumhotel.com/
Address: 116 Piccadilly, Mayfair, London W1J 7BJ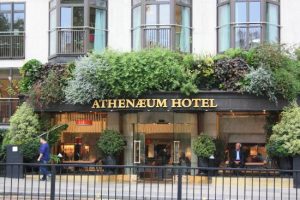 The luxurious five star hotel in Mayfair is The Athenaeum Hotel. It is a contemporary, creative, friendly and family owned hotel with 164 rooms, suites and apartments. It is situated opposite to Green Park, nearby Buckingham Palace and just down the road from national museum and galleries.
It was first used over 150 years ago for entertaining MPs, Lords and the guests of London, was made into a hotel in 1971. The luxurious Hotel includes park view rooms, 18 spacious apartments and elegant suites, a beautiful and private rooftop suite, plus a double AA Rosetted restaurant and a refurbished spa and Gym.
London Airport Transfers provides a pick and drop facility from all major airports to the above hotels in London. We offer a wide range of executive cars with elite services as per your requirement. Our airport transfers are not only restricted to above-mentioned hotels we provide services to hotels in and around London.
Pre-Book your car through online and ensure a safe and reliable airport transfers. Book your executive car in few simple steps through our website. We provide a comfortable, reliable and timely journey to our valuable customers without any delay.