Royal Parks of London are one among the must see tourist attractions in the city. They were originally owned by monarchy and used by royal family for recreation and hunting. One of the best things of London is its abundance of green space for spending the day and exploring the open space for absolutely free.
There are eight royal parks of London with around 5000acres of park land and gardens with over 6 million trees. London is one among the greenish capital cities in the World. Millions of Londoners and tourists visit these Royal Parks every year. Whether you're looking for simple walk or a picnic or want to burn some calories or for entertainment, you can find it in Royal parks of London.
 The Green Park
Venue: Piccadilly, St James's, London, W1J 9DZ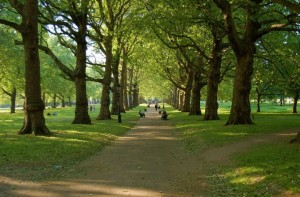 Triangle- shaped expanse leafy land covers 19 hectares of park land located between the Hyde Park and St. James Park. Within the park space there are statues, monuments and wide range of tree species and common birds. The Green Park is more peaceful with 40 acres of mature trees and grassland and offers popular locations for picnics and refreshment kiosks at Ritz corner.
Our London Airport Transfers provides executive car services to the Green Park from all major airports of London
Bushy Park
Venue: Park Office white Lodge the Stockyard, Hampton court Road, London TW12 2EJ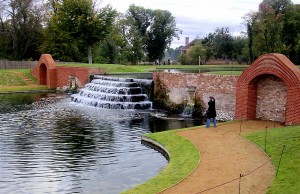 Bushy Park is the second largest royal parks of London situated just North to Hampton Court Palace. It covers 445 hectares of open space which sprawls across the region of Richmond upon Thames. Bushy Park is a home of famous Chestnut Avenue, a formal Baroque water garden and the Beautiful Diana fountain and includes a mixture of woods, gardens and ponds. It is the park space where we can enjoy the wildlife roaming herbs of red and Fallow deer.
Hyde Park
Venue: Rangers Lodge, Hyde Park, London, W2 2UH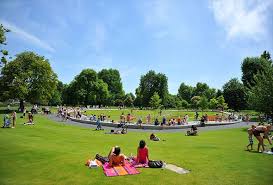 Hyde Park is one of the most loved royal Parks located at Central London at 142 hectares (365acres) park land with 4,000 large trees. Hyde Park hosts plenty of events throughout the year and home of number of famous landmarks includes Serpentine Lake, Speaker's Corner and the Diana Princess of Wales Memorial Fountain. It also offers various recreational activities like open water swimming, cycling, boating, tennis and horse riding and spectacular children's playground. Hyde Park is also home of ducks, Swans and tufty-headed grebes, tennis and is also of great historic interest.
24*7 airport transfer services are provided by London Airport Transfers from Hyde Park to all London airport terminals.
Greenwich Park
Venue:  Romney Road, London, SE10 9NF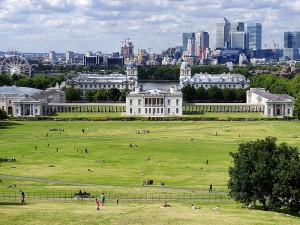 Greenwich Park, historically significant park and oldest park among all the royal parks which is of  only 19 hectares of land and offers fantastic view of the Isle of Dogs and hosts the Prime Meridian Line and Royal Observatory as well as a part of Greenwich Maritime. It is a World Heritage Site and home of National Maritime Museum and Old Royal Naval College. It offers imperious views across the River Thames all the way to St. Pauls Cathedral. It is home of urban sanctuary for deer, foxes and 70 species of birds and also provides wide range of facilities for recreation and entertainment.
From Greenwich Park to London airports, our London Airport Transfers services will provide you the best services to reach Greenwich Park from all the major London airports at affordable prices.
The Regent's Park
Venue: Park Office, Storeyard, Regent's Park, London, NW1 4NR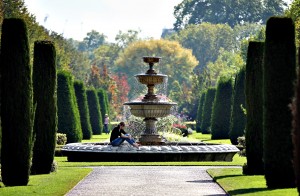 Regent's Park, the most popular open spaces in city of London, covers 410 acres of North West London. Regent's Park, originally a hunting ground for royal family, later on was opened for public as a spectacular shared space. It is home of 12,000 roses of 400 varieties and also houses the open air theatre, animal outdoor and noises of London Zoo, Primrose Hill and the largest free to access waterfowl collection and 100 species of wild birds. Various food and music festivals are held here over summer and it is especially beautiful when the early morning autumn moist starts to rise.
Executive car services are provided to and from all major airports to Regent's park by our London Airport Transfers.
Richmond Park
Venue: Park Office, Holly Lodge, London, TW10 5HS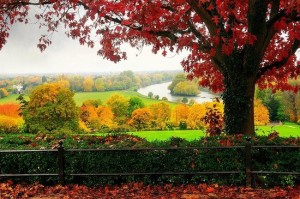 Richmond Park, the largest parks in Greater London area with over 1000 hectares of park land located at outskirts of the city. Richmond Park contains about 600   herbs of red and Fallow deer's and 30 ponds and wide collection of botanical garden. The Park is a National Nature reserve and London's largest site with special scientific interest. Richmond is home of beautiful Isabella Plantation, Pemnroke Lodge. It is one of the most picturesque places in London region with wide range of recreational facilities along with plants, animals and butterflies, which offers a spectacular view to visitors.
St. James Park
Venue: Horse Guards Road, St James's, London, SW1A 2BJ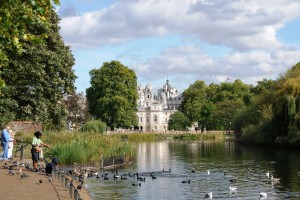 St. James Park is at the heart of London adjoining to Buckingham Palace and covers 23 hectares (58 acres) of land with blooming the bird population and lakes and two small Islands- West Island and Duck Island. It is Home of the Mall and Horse Guard Parade with many ceremonials in London and events of National celebrations. Changing the Guards occurs daily in summer and alternate day in rest of the year. One of the best view of this park can be from Blue Bridge which spans the park's space. St. James Park offers many striking views of city which includes stunning skyline image of Shard and the London Eye.
London Airport Transfers will guide you to reach St. James Park safely from all major airports of London.
Kensington Gardens
Venue: London W2 2UH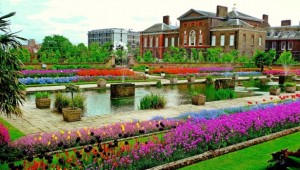 The Kensington Garden is located directly adjacent to Hyde Park with 111 hectare (275acres) of park space between Westminster and the Royal borough of Kensington and Chelsea. Kensington Garden is the home of peaceful Italian Gardens, Peter Pen Statue, Albert Memorial, Serpentine Galleries and popular Princess of Wales Memorial playground near Black Lion Gate. It includes formal avenues of magnificent trees, flower beds, grasslands and many types of wildlife.
London Airport Transfers will provide you safe and reliable airport transfer services to reach any of the Royal Parks of London. We provide our executive car services 24*7 at affordable prices. Contact us for affordable private car service from and to all London airports.