Spirit of summer begins in London, Many of London events offers an exciting packages with activities, concerts exhibitions. In London many of the outdoor events kicks off in May. Festival season begins with music and art shows in many of London biggest Parks with open theatre shows, and many other wonderful Events.
National Pet Show 2016
Date: 7th May- 8th May 2016
Venue: Excel London One Western Gateway, Royal Victoria Dock, E161XL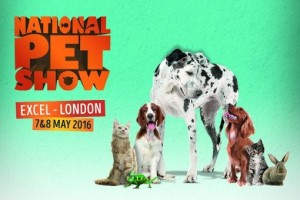 London Pet Show 2016  is a dynamic live event, with huge variety of animals displaying fun activities. It is perfect opportunity for pet lovers to enjoy the day surrounded by sorts of pets from cuddly to scary. This Show includes fun activities, demonstrations and informative talks about pets care and training by experts.
You can discover everything about pets; you need to know about dogs, cats, parrots, Ponies at London Pet Show. It is display live actions of dog agility, show jumping rabbits, and duck herding border collies, Micro-pig racing, owls and many celebrity dogs dancing. There are also many carefully selected animal products, gadgets and accessories for you to buy at Excel London.
Don't miss the fun and adventure at London Pet show which will include many attractions, competitions and live displays for pet lovers.
London Airport Transfers provides its services to reach Excel London Safely from all major airports of London.
London Wonderground
Date: 5th  May 2016- 25th Sep 2016
Venue: Spiegelent, Jubilee Gardens South Bank, Belvedere Road, London SE1 8XX.
London Wonderground is back to Southbank centre for its 5th summer run which gained quiet reputation as a must visit summer sight. Showcasing peculiar and wonderful cabaret acts, comedy, circus acts  and shows suitable to children and family to delight and amaze. London Wonderground is situated within the atmospheric paradise Spiegelent surrounded by riverside bars, delicious bites and fairground rides, maze and sideshows.
It is a perfect place for socializing with friends and for wild and crazy entertainment. There will be a wide range of live shows to entertain you throughout the summer.
Our London Airport transfers are going to provide its executive cars to reach  the venue  of London Wonderground smoothly.
RHS Chelsea Flower Show
Date: 24th May – 28th May 2016
Venue: Royal Hospital Chelsea, London SW3 4SL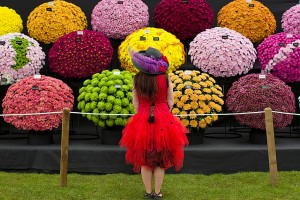 RHS Chelsea Flower Show in London is the greenest flower show of the year organised by Royal Horticultural Society and it is one of the show attended by the Queen and Royalty of gardening. Every year the grounds of Royal Hospital Chelsea are transformed into Show gardens, Vibrant Horticultural displays and it is World's famous flower Show.
RHS Chelsea Flower show in London is an apt place for Garden Lovers. The great Pavilion is roughly 11,775 square metres which attracts 150,000 visitors every year with thousands of plants and artistic Show-gardens and plant products for sale. If you are passionate about gardening then Don't miss RHS Chelsea Flower show 2016 which offers you some exciting and refreshing Experience, Even for Non-gardeners it is an inspiration for your garden makeover.
Our London Airport transfers services are providing safe and comfortable transfer services to reach Greenest flower show of London from its major airports.
Art 16
Date: 20th May-22 May 2016
Venue: Olympia National, Hammersmith Road, Kensington, London W14 8UX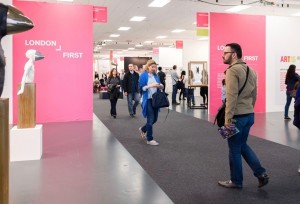 Art 16 is the fourth Edition of London's global Art Fair with international artists and galleries from more than 30 countries across the globe. The fair highlights are range of activities such as Art 16 Talks, Art15 projects and Art 16 performances by more than 700 artists with more than 1000 outstanding performances. Highlights of the event include special presentations by The Wallace Collection, featuring specially commissioned artwork by contemporary artist Tom Ellis, and Bagdad-based Ruya Foundation, showing work by contemporary Iraqi artists. Art 16 held at Olympia London is a unique session of art and provides exclusive opportunities for exhibitors and visitors.
Book airport transport services of London Airport Transfers from any of the major airports of London to reach the venue  of  Art 16 in time.
The Moonwalk London 2016
Date: 14th May 2016
Venue: Clapham Common, London United Kingdom SW4 9DE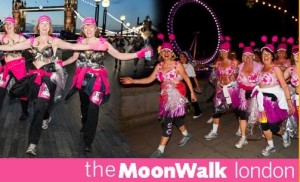 The Moonwalk London 2016 in Hyde Park now its 15th year raising fund for Breast cancer Charity organised by Charitable organization. It is event where you can meet hundreds of like minded people and fun to get some exercises. Salsa,Mambo,Calypso,Move your feet to the beat and get ready for The Moonwalk night time Carnival!
The Moonwalk London 2016 on 14th May. With its carnival theme, this iconic night time challenge will see thousands upon thousands of women and men walking through the streets of the capital at midnight, wearing the charity's trademark brightly decorated bras. Walkers have the choice of two challenges – either a Half Moon (13.1 + 2 miles) or Full Moon (26.2 miles). All participants must be aged 13 and over to take part and Walkers are asked to raise a minimum of £100 in sponsorship.
For efficient planning book the private executive cars with London Airport Transfers to reach the Moonwalk London and Support the Charity organisation.
Romeo and Juliet
Date: 13th May to 13th August 2016
Venue: 2 Charing Cross Road, London, WC2H 0HH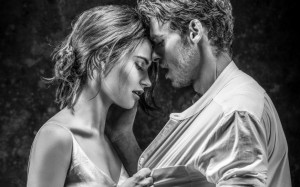 Richard Madden and Lily James set to ignite at West End with their passion about Sir Kenneth Branagh's new production Romeo and Juliet. James and Madden, who also starred together in the film version of Cinderella paring up yet again for Romeo and Juliet at the Garrick Theater with New generation fans and a fresh take on the centuries'-old story, under the direction of Sir Kenneth. An exciting piece of casting, and will allow Jacobi a shot at one of Shakespeare's great monologues, the famous 'Queen Mab' speech. Meera Syal joins them as The Nurse.
The First Glimpse of Richard Madden and lily James Madden in Character suggests it could be something of steamy event.
Our London Airport Transfers are going to provide its Elite car services to reach Garrick theatre safely and comfortably from any major airports of London.
London Aquatics Championships 2016
Date: 9th May to 22 May 2016
Venue: Olympic Park, London Aquatic centre, London, E20 2ZQ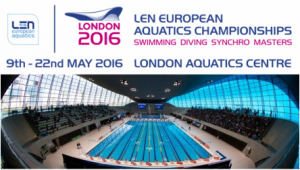 LEN European Aquatic Championship during May 2016 curtain rises the biggest event to be held in Aquatic centre since 2012 Olympic and Paralympic Games with over 200 athletes expected to Compete before Rio 2016!! Don't miss Europe's elite battle for championship status in diving, swimming, Synchro at the show stopper event cheering the team GB in their last chance to prepare before Rio 2016 Olympic and Paralympic games.
Hire our Executive car services from all major airports of London to London Aquatic Centre to  reach Aquatic Championship in time.
Photo London 2016
Date: 19th May to 22nd May 2016
Venue: Somerset House, London, WC2R 1LA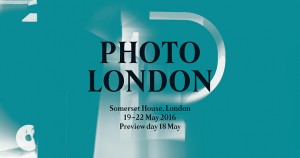 Photo London 2016, with last year's photo London great success, the photography fair returns back to Somerset House once again. It brings together 80 of the world's largest leading galleries in an international photo gallery. It is combined with innovative public programmes supported by LUMA foundation. It is proud to be sponsored by the Picket Group.
Photojournalist Don McCulin has been named as Master of Photography of Photo London 2016 and he has been given his own exhibition, presented in association with Hamilton Gallery and he also appears in London Talk Programmes. Other High lights includes Walter and Zoinel 'The untouched installation and surgery ChiliKov's Photo vocations Exhibition.
Our London Airport Transfers offers you the London's best airport transfer services to reach the above Events safe at affordable price from all major airport terminals of London.