London a great place to celebrate Thanksgiving with family and friends. Thanksgiving is not all about roasted turkey but it's also about sharing special moments with family and meeting friends to share a traditional meal and express gratitude to each other.
While it's not an official holiday in Britain, Londoners love to join the celebration with American expats living in London, tourists and their friends for the main culinary festival of the States. Falling on the fourth Thursday of November it is a best chance to have Christmas turkey dinner with family & friends. London airport transfers offers executive car services from all major airports in London.
Festive food in London for Thanksgiving includes turkey, pumpkin pie, chowder and anything with an American theme. Here we have picked up some of the top restaurants to have Thanksgiving dinner in US style.
Balthazar
Location: 4-6 Russell Street London WC2B 5HZ
Website: http://balthazarlondon.com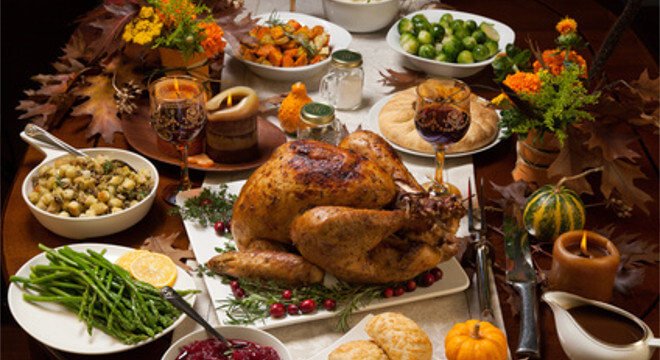 Covent Garden brasserie Balthazar will be reclaiming its New York roots with a set Thanksgiving classic style menu. It is a perfect place to celebrate Thanksgiving this year. It is a celebrity favourite and hardest place to get reservations. Balthazar will be serving all- American style dinning which includes traditional roast turkey, spiced roasted butternut squash soup, and of course, tasty pecan pie and Southern-style pumpkin cheesecake along with a gingerbread fizz cocktails.
Book your reservation at Balthazar, one of the local legend serving American style classic dinner in the heart of London. We provide our airport transfer services to Balthazar restaurant from all major airport terminals.
34 Mayfair
Location: 34 Grosvenor Square, Mayfair, London, W1K 2HD
Website: http://www.34-restaurant.co.uk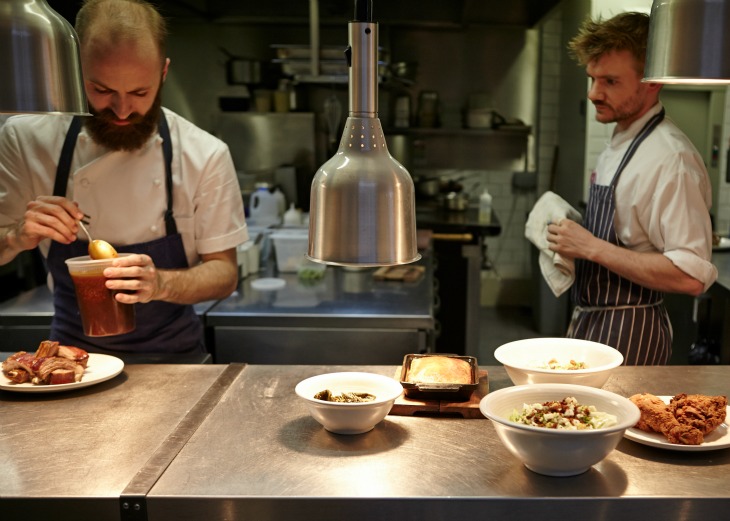 34 Mayfair is most successful restaurants opened in recent years. It is a part of Ivy and Le Caprice restaurants group. In celebration of Thanksgiving, Chef Ayliffe has concocted a special menu, which includes New England shellfish chowder, roast turkey with cranberry stuffing and caramel pumpkin pie, served with maple ice cream.
Book your dining at 34 Mayfair to enjoy beautiful dining that consists of burnt orange banquettes, oak parquet and carefully picked art masterpieces. They are also serving classical US style dinner on Thanksgiving. Our London airport transfers offers its executive car services to 34 Mayfair at affordable prices on 24th November.
Bea's of Bloomsbury
Location: 44 Theobald's Road, London WC1X 8NW
Website: http://www.beas.london/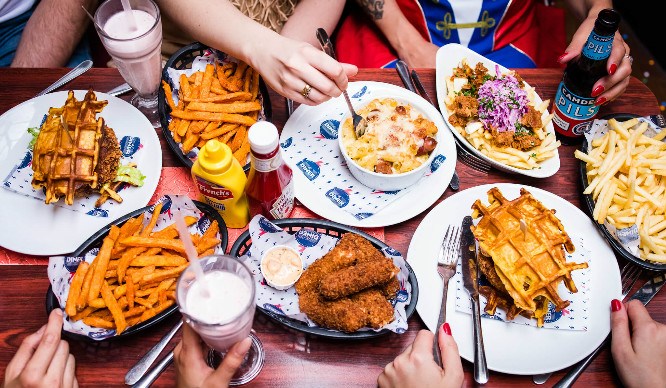 Celebrate a warm and traditional Thanksgiving at Bea's of Bloomsbury with all American style. It serves all those looking for an American classic. Menu includes all the customary trimmings such as roast turkey, buttery mashed & roast sweet potatoes, cornbread, brussels sprouts and a few surprises of our own such as goat cheese and parsley scones and more including warm seasonal cocktails. Bea's bakery collection includes pumpkin chiffon pies, pecan or apple strusel, triple chocolate cake and whipped cream.
At Bea's of Bloomsbury especially on festive occasions feast will be served on banquet style tables to everyone so that everyone can share their special moments with family and have fun with friends and give thanks together. Reserve your table in advance to enjoy the feast and Book our airport car services to reach Bloomsbury on time for all major airports.
The Blue's Kitchen
Location: 111-113 Camden High Street, Camden, London NW1 7JN
Website: http://theblueskitchen.com/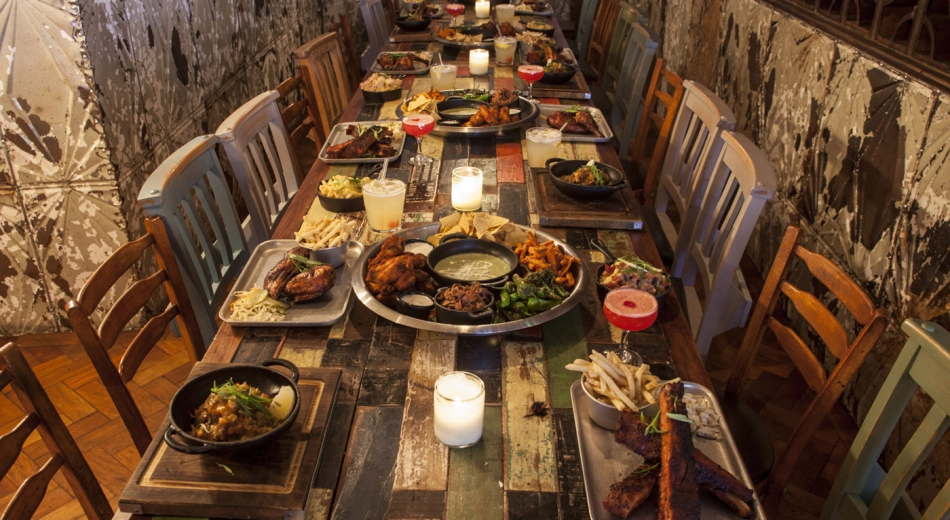 Enjoy your southern style Thanksgiving feast at the Blues Kitchen in Camden High Street with all the trimmings. The food is all-American in spirit and substance, with barbecue and burgers featuring prominently. In Blues kitchen you can live the soul of blues tunes along with traditional Thanksgiving meal.
Menu at Blues kitchen includes roast turkey and ham, candied yams, cornbread, chestnut stuffing, cranberry sauce, Orleans gumbo and sweet potato pie at finish. Book your tickets for here and you'll be treated to live blues from The Untouchables and Tom Mansi and the Ice Breakers. Advanced bookings is required as the places are filling up quickly, so reserve your place as soon as possible. We offer our premier car services to Blues kitchen from all major airport terminals in London.
The Ritz London
Location: 150 Piccadilly, London W1J 9BR
Website: https://www.theritzlondon.com/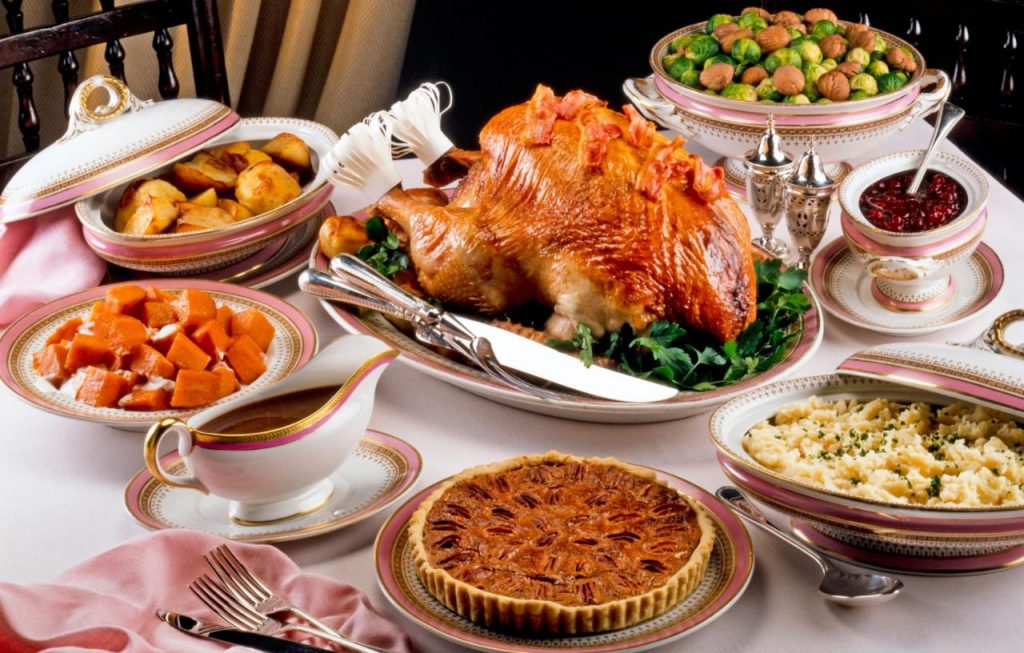 The Ritz is a place where you can enjoy exclusive menu of Norfolk bronzed turkey with all the traditional trimmings and delicious pumpkin based desserts. The menu of the Ritz restaurant change seasonally. At the time of thanksgiving you can have a fancy combination of US tradition with British glamour at the Ritz Hotel.
After indulging in your Thanksgiving meal, you can rest at the comfort & luxurious rooms, away from your home. Pre-payment is required at the time of booking for arrival from 23rd November 2016. Our airport car services are available to the Ritz Hotel from all airports in London.
Pre-book our London airport transfers to make sure that you reach your destination on-time on Thanksgiving festive occasion. We offer our services from all major airport terminals which includes Heathrow, Gatwick, Southend, Stansted, Luton, London City airport. We have a fleet of executive cars as per our customer's requirements. Whether you are traveling in a group with friends or individually, we provide our airport cars as per necessity. Our car services are available 24*7 at affordable prices.