If you are planning a tour in London and looking for best places to have a quick bite with your family or friends in London streets. Here we have picked up some of the best places for London Street foods in London markets. We provide our executive car services from all major London airport terminals.
Borough Market
Location:  Borough Market, Southwark Street, Bankside, London SE1 1TJ
Website: http://boroughmarket.org.uk/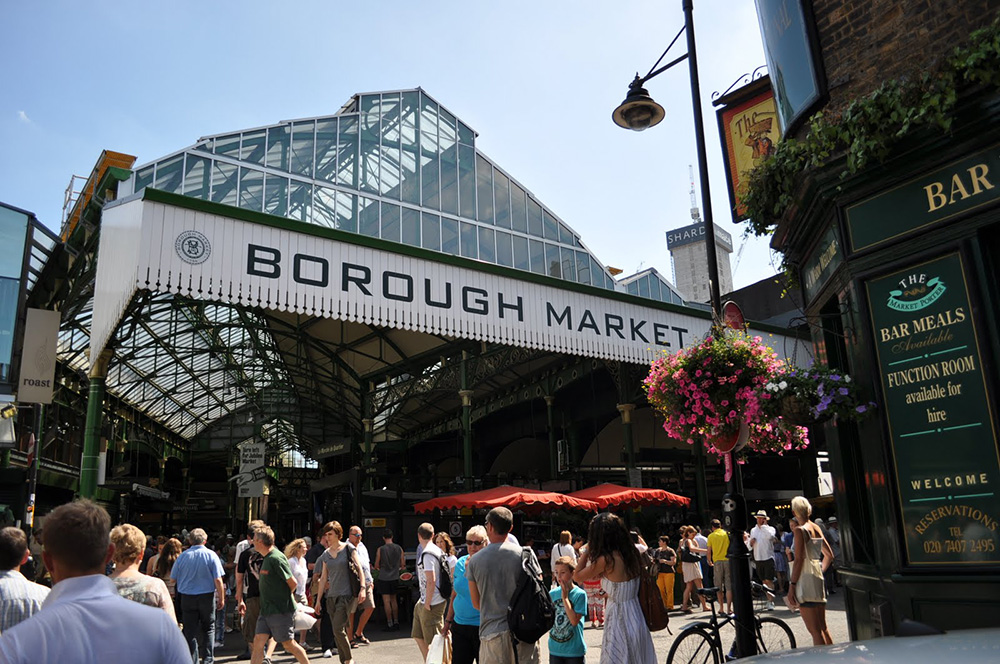 Borough Market is the oldest market London with attracts food lovers and beyond. It becomes alive on weekends with fresh fruit vendors, street food trucks, on Saturdays massive crowd head down to try some of London's best cheeses, jams, Oysters.
In Borough Market you can find European and International foods & drinks. There are best stalls of Bread Ahead bakery which you can find tasty doughnuts in London, The Free From Bakery provides fully gluten free cakes, breads and more. You can find freshly made South Indian food which are simply sensational. There is so much worthy food to choose from at Borough Market, it may take time to choose. Pubs are another great reason to visit this popular London Market!
London airport transfers provide our executive car services to Borough Market from major airport terminals of London.
Brockley Market
Location:  Lewisham College Car Park, Lewisham Way, Brockley, SE4 1UT
Website: http://www.brockleymarket.com/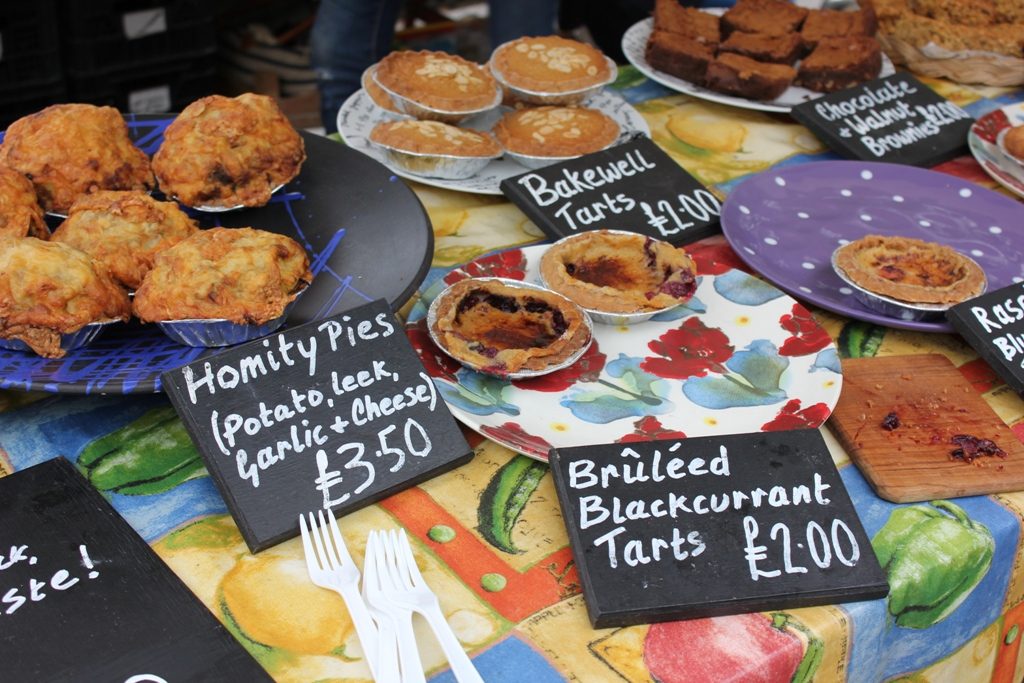 Brockley Market it's a foodie paradise.  It is a weekly Saturday Market which offers fresh food and mainly focuses on locally sourced seasonal food and it is one among the London's leading showcases and outlets for artisan and small producers. Brockley Market is like a perfect market town.
Whether you are looking for weekend's quality breakfast, brunches or Sunday special lunches. Here you can find basic supply of fresh fruit and veg, or cakes, artisan breads, cheeses, pie, and locally roasted coffee, award winning tea and charcuterie for a special occasion. If you're after a quick bite, then there's also a regular gang of star-studded street food vendors. It is one among the place where you'll be over-stuffed with good & fresh food and it makes your trip special here!
Book our London airport transfers for  a safe and comfortable journey to Brockley market from London airports.
Southbank Centre Market
Location: Southbank Centre, Belvedere Road, London, SE1 8XX
Website: http://www.southbankcentre.co.uk/whatson/festivals-series/markets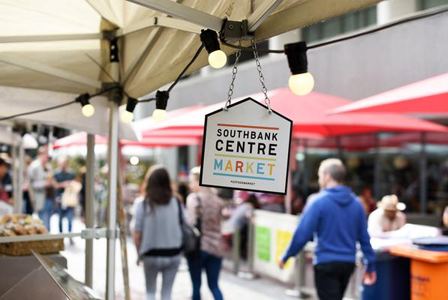 Southbank Centre Market is one of the best street food in the capital. Bursting with fresh, creative and vibrant flavors, the market caters for food lovers and explorers alike.
Every Friday to Sunday at Southbank Centre you'll find food feast around 40 curated stalls make up the market an open-air foodie heaven of street food. Southbank Centre Market features fresh producers and specialists in making meat, spices, confectionary, cookies, Chocolates and more. It also includes the craft beer or fresh juice is a great accompaniment to sausages, sliders or cheese samples. You can take the delicious food home, or you can taste yummy dishes samples on site.
Whether you are travelling with family or friends we provide our premier car services to Southbank Centre Market at affordable price.
Berwick Street Market
Location: Berwick St, London W1F 0PH
Website: http://www.berwickstreetlondon.co.uk/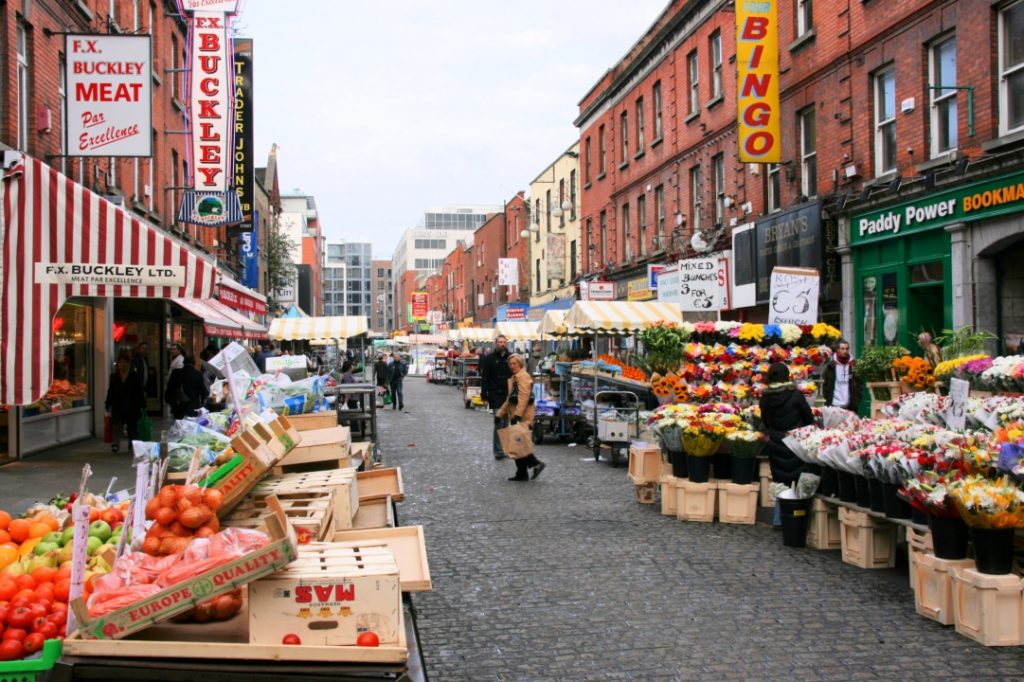 Berwick Street Market positioned in the heart of Soho and sells a collection of mouth-watering foods and canapés. It is popular with London's media crowd and serves as a prime eating and shopping area for Lunch time.
Berwick Street a thriving Market opens from early morning, stallholders sell cheeses, cakes, bread, street food, artisan fresh flowers and more.  There are plentiful record shops, material wholesalers and cafes line in the streets surrounding Berwick Street Market. Often visited by local chefs, it offers plenty of things to do and see over. Our executive car services are available to Berwick Street from all major airport terminals of London.
Whitecross Street Market
Location: Whitecross Street, EC1Y 8JL
Website: http://www.bitecross.co.uk/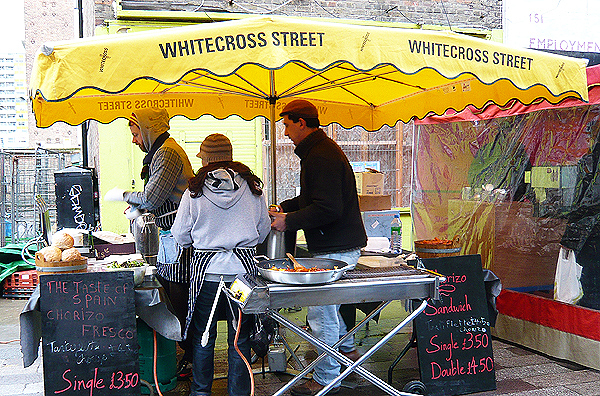 Whitecross Street Market one of the London's oldest weekday street market dating back from 17th century and found in the northern half of the street, between Old Street and Fortune Street. In this market you can find a wide variety of high quality food which includes hog roast, falafel and burgers along with Thai, Chinese, Vietnamese, Indian and Moroccan fare.
It is a general food market of up to 50 food and drink vendors Monday-Friday lunchtime, which can be bustling with queues on a sunny lunch time as  a lunch spot for nearby office workers. It has occasional food festivals which attracts local residents and tourists.
Whitecross Street Market offers quality and quantity of street food to the local workers descend on Whitecross Street Market in their droves. A world of cuisine where you can find from homemade pie to succulent hog roast or something worldly from the exotic flovours. You'll surely find a dish for you which suits your taste.
London airport transfers offer its executive car services to the above Best places to visit for street foods in London. Our Airport car transfer services would provide a pleasant, comfortable, safe and luxurious ride to all the above destination at an affordable price. We provide our services to you 24*7 a day and 365 days a year. To ensure a comfortable ride to your destination pre-book our airport transfer services on-line through our website from all major airport terminals.