Halloween Festival it is an annual chance to wear a scary costume and to watch a frightening film with family and to visit haunted houses and graveyards with friends to have fun. Other than Trick & Treat there are many things to do around Halloween in London. Be prepared to be frightened and scared from the events we pick up for you. Here we have listed best Halloween events in London.
Halloween at the Top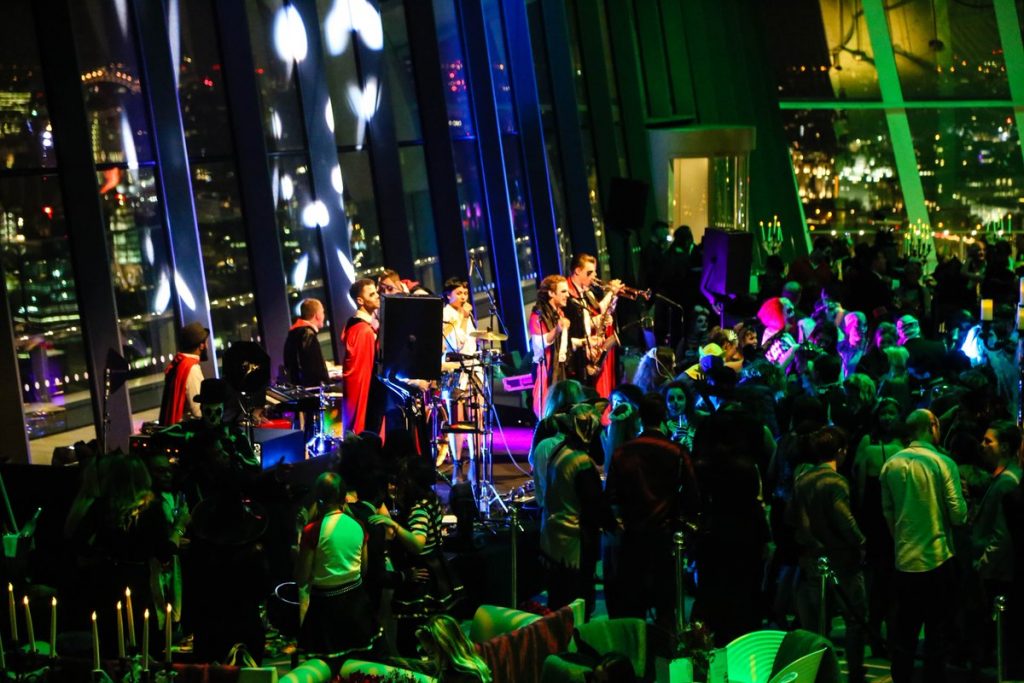 Location: Sky Garden, 20 Fenchurch Street, London, EC3M 3BY
Date: 29th October 2016
Halloween Fest at Sky Garden adds a fear factor to occasion at new horrifying heights in haunted style at 35 floors up, on 29th October. London airport transfers offer its executive car services to Sky Garden on Halloween Festival.
The most exclusive spectacular parties where you can get best fancy dress costume and hair-raising music with freakish fun. From midnight until 3am renowned London DJs will take to the decks, ensuring that this paranormal party proceeds into the dead of night. On Halloween gold rags evening, you can get a chance of being named as Sky Garden's 'Best Dressed' and winning a dinner for two in one of Sky Garden's prestigious restaurants.
Prepare your evening with delicious food and tempting drinks at sky garden and you can have ghostly-themed cocktails to late night menus of feasting bites.
Halloween freaky show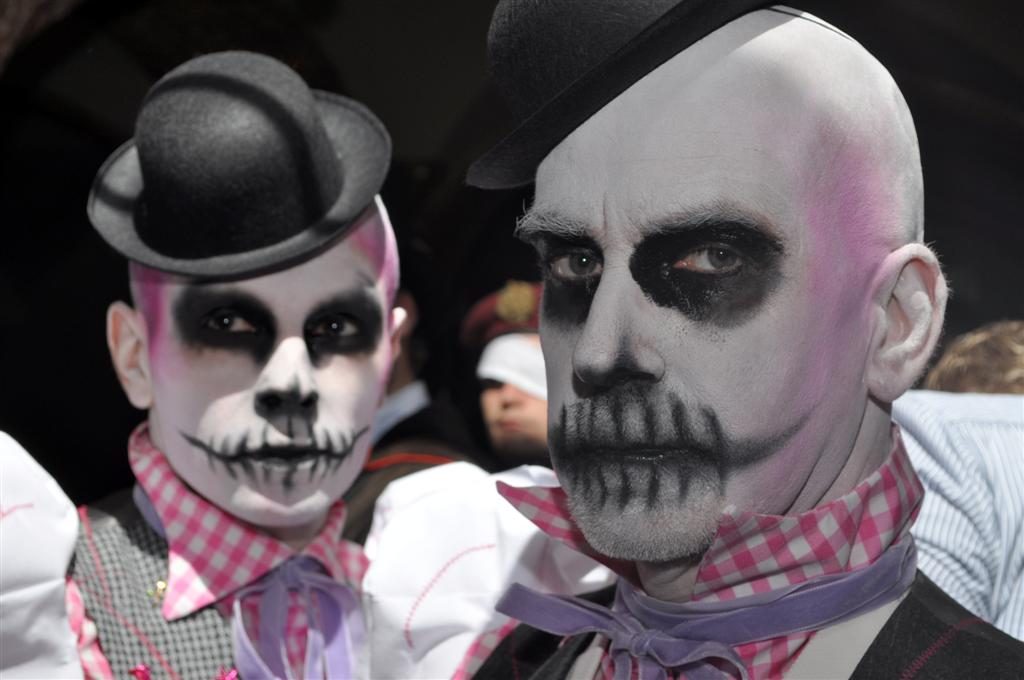 Location: Bounce Farringdon, 121 Holborn, London, EC1N 2TD
Date: 29th October 2016
You will experience wonderful world freaks at this Halloween at Halloween Freak Show. The event will see the whole venue lit up in UV and the venue repelled with Zombie  species, a terrifying twist on their ping pong parties and will offer an evening of gruesome games Gurus gliding around, face painting and cocktails, with prizes for the creepiest outfits. DJ Shredded Pete will blare some scaring good tunes and the ping pong has been extended until 2am, meaning you can do the Monster Mash until the early hours.
There will be free entry and enough stockpiled food and drink to keep all alive all night. After 11pm, all ping pong tables will be free to play on with no booking necessary! Book our premier car services to reach Halloween Freak show on-time.
Horror Films at the Rivoli Ballroom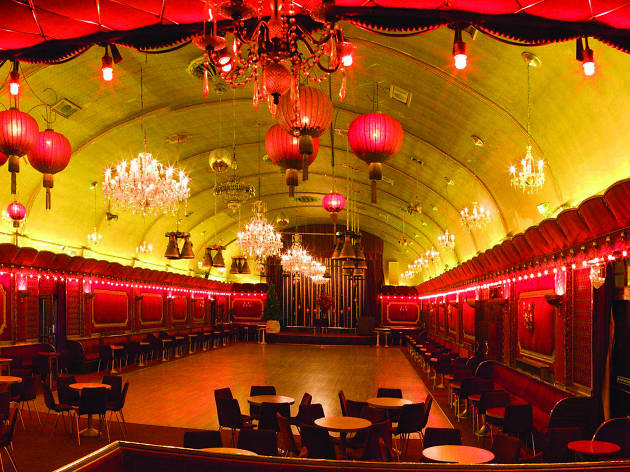 Location: 350 Brockley Rd, Lewisham, London SE4 2BY
Date:  27th October- 29th October 2016
Rivoli Ballroom, this wonderful film will be showcased on the weekend, before Halloween. Spend your Halloween by being horrified and watching the best horror films. Watch Halloween & the Shining at the special screenings by Crofton Park Pictures. There will be alcohol, popcorn, ice cream and hotdogs available to purchase as you settle in for a night of terror.
Greatest horror film of all time a terrifying masterpiece directed by Stanley Kubrick, is the story of the Torrance family. If you're unfamiliar with this film, then expect an abundance of creepy children, grizzly deaths and a cruel case of writer's block that has the power to haunt us all.
Our London airport transfers provide premier car services from all major airport terminals to Rivoli ballroom to help you reach on time.
The End of the World Party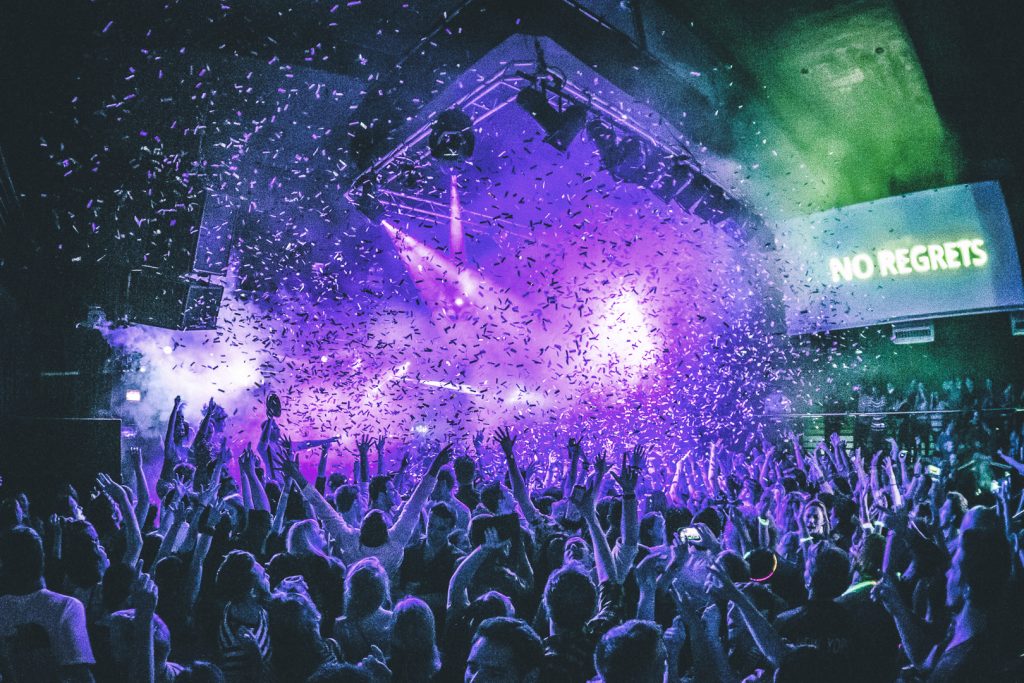 Location: Electric Brixton, 1 Town Hall Parade, Brixton Hill, London, SW2 1RJ
Date: 28th October 2016
The End of the World Party is end of all parties with returning back to Electric Brixton this Halloween festival. NO regrets, No holding at party night, do what you always wanted to do, be who you always wanted to be and dance until you explode. The world turns victims into crazed Zombies that have taken over London.
The party invites you to lock yourself away among other savvy celebrators and party like there's no tomorrow. Post the tracks and plug your tunes that you want to hear on the event wall and wear your fancy dress- there's no better way to fool a zombie than to be dressed as a zombie and write down your final wishes on Last Wish wall. If you want one last chance to live out your dreams, come to the party to end all parties.
London airport transfers provide its executive car services to Brixton from all major airport terminals. Book our car services in advance to reach on-time.
Haunted at the Medieval Banquet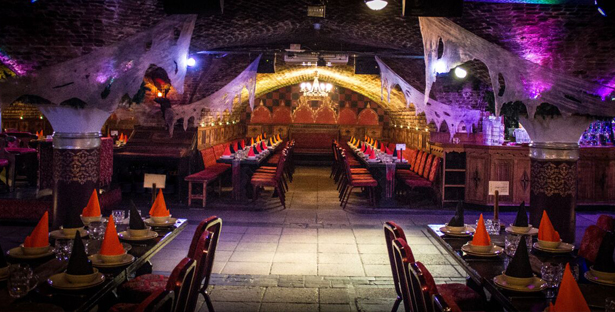 Location: Ivory House, St Katharine Docks, London E1W 1BP
Date:  26th October – 30th October 2016
Experience Halloween shadows of past at The Medieval Banquet. There will be lashings of witches' brew to embolden your spirit and a four-course meal for you to wolf down. King Henry has got a fair few skeletons in this closet and introduced his guests with help of his dead wives and many ex-employees.
Wear your spookiest costume and head into the underground dinner of meats, pate and pies and some 500-year-old scary stories. Book our airport car services to St Katharine Docks for a comfortable ride.
Our London airport transfers provide its executive car services during Halloween festival. We provide our transfer services to the above best events during Halloween. Whether you are travelling with friends or family, we provide a wide range of car services. Pre-book our car services to ensure safe and comfortable ride.