Arriving at Heathrow in few weeks? Surprise for all rugby fans, a giant rugby ball welcomes rugby fans and players from all over the world to rugby world cup 2015. Most of the teams are arrived through for opening ceremony to make it a memorable tournament.
A five metre Giant rugby ball kicks off rugby season coverage to passengers and teams; it also offers winning free tickets to some lucky competition winners and many rugby fans that pass through Heathrow terminal -3.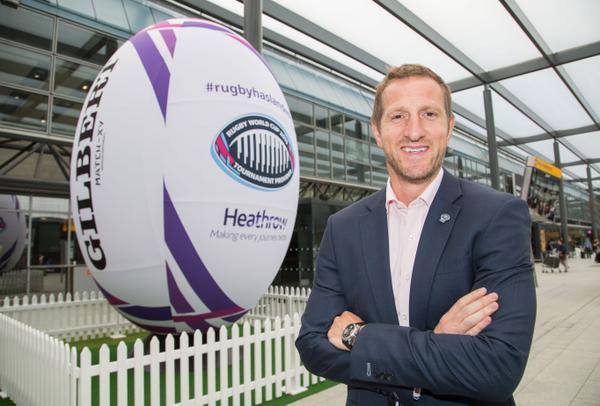 How to Participate?
To win Rugby tickets, the entrant must take a selfie with giant rugby ball located at Terminal -3 in Heathrow airport and upload it on either twitter @HeathrowAirport or Instagram using #RugbyHasLanded.
Only one entry is eligible for one participant. Winner of the competition will be the first eight entries who correctly submitted the post according to terms and conditions.
Prizes:
6 prizes are 2x tickets to the Rugby world cup semi-final match and other 2 prizes are 2x tickets to the Rugby world cup 2015 final match. Entrants are not eligible to select tickets for particular games they want. The judge's decision is final and no correspondence will be entered by Heathrow.
Start and End Dates of Competition:
Competition Starts from 14th September 2015 and closes at 22nd October 2015. Any entries posted after closing date will not be valid.
Don't forget to take a selfie while passes through terminal -3 at Heathrow airport and get a chance to win Free Rugby tickets! For more information visit,
http://your.heathrow.com/rugbyhaslanded-terms-conditions/