Planning to visit London for the holidays this New Year? Why not, London is one of the best places in the world for New Year celebrations. capital city is fully prepared with lots of New Year's Eve parties and events as well as the mighty NYE firework display at various iconic landmarks. Several spots across the city will offer spectacular views of the evening celebrations of New Year 2017!
Here's our guide with amazing vintage points around London from where you can view the spectacular fireworks displays across the city. Our London airport transfers provide executive car services from all major airport terminals of London to reach your favorite spot to view the New Year's Eve Fireworks.
The River Thames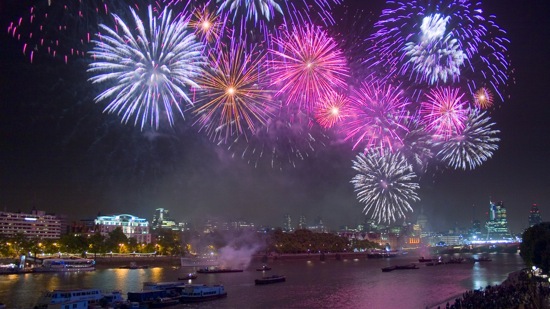 The most loved New Year eve tradition at London is the fireworks display over the River Thames. It becomes a party river in the month of December, with festive party boats, riverside restaurants and hotels blazing with Christmas and New Year eves and dancing to DJs. New Year's Eve Thames cruises are the most sought events as these cruises help you feel the elemental excitement of the night.
At the Right Thames Cruise, you can enjoy the festive events parties with your friends and family and can have a classic dinner and at mid-night you can watch the spectacular display of fireworks. The iconic River Thames is a perfect spot to see the city's outstanding New Year display with comfort and style. So book your tickets in advance and reserve your seats to enjoy the magic of New Year fireworks from heart of London.
We provide our executive car services to reach River Thames from all major airport terminals of London at affordable price.
Greenwich Park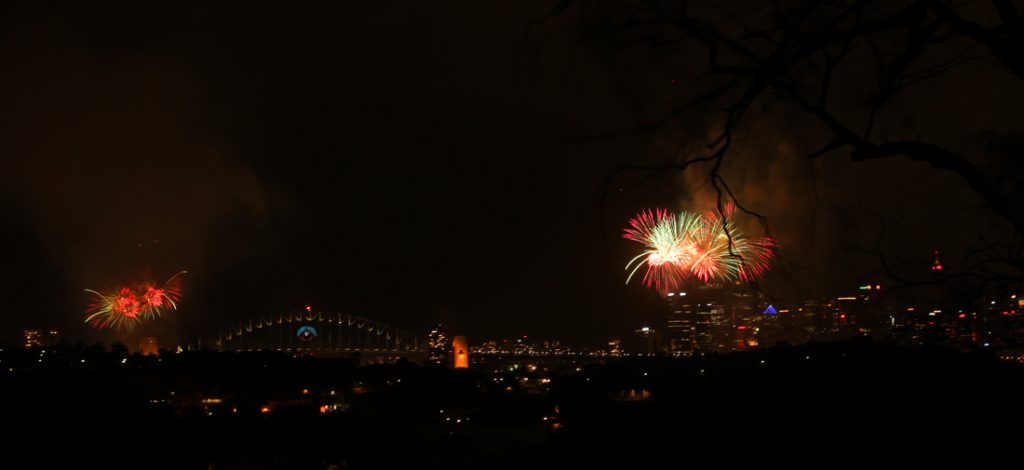 Venue: Greenwich Park London SE10 8XJ
Greenwich park is one of the largest Park in the South London. It is a great place to get out of the city to view the spectacular fireworks of New Year's Eve in London.  It is the largest green space with fresh air, Royal Park outside the Royal observatory. It is a primary location to watch the firework displays at its panoramic view across the city.
It is an ideal spot for the people who are looking a place outside the city surrounded by green area. You can walk to the park from Greenwich which offers stunning firework display of New Year Eve. It will be very busy at this time, so make sure that you get there early. Book our airport car services to reach Greenwich Park from major airports as early as possible to watch the firework displays.
Primrose Hill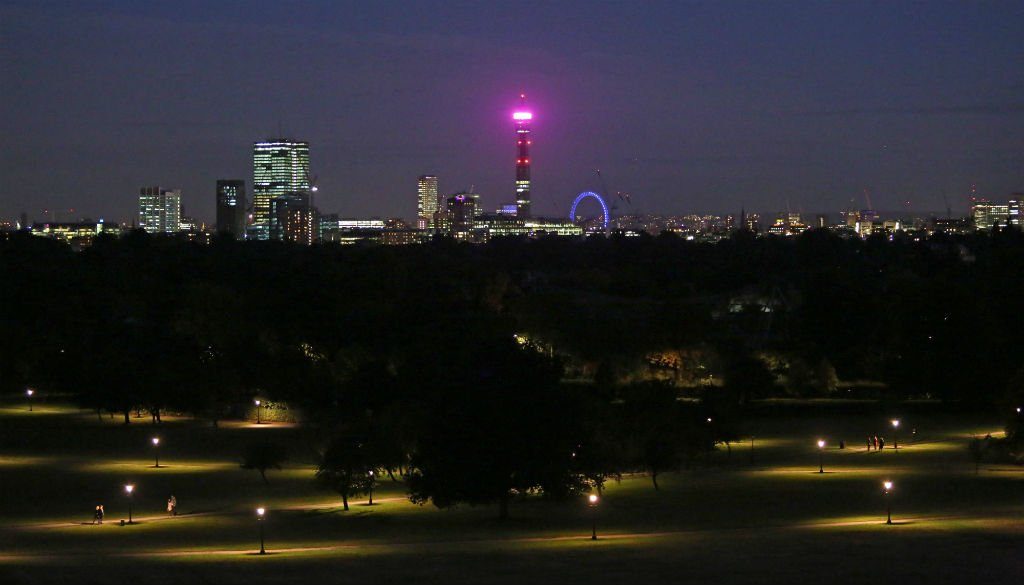 Venue: Primrose Hill, London NW3 3AX
Primrose Hill is one of the highest points in London located on the Northern side of the Regents Park. At a height of 78m Primrose Hill offers stunning views across London. View highlights from the top, such as the glittering skyscrapers of Canary Wharf to the archaic architecture of Westminster.
If you manage to get a spot on the hill's peak, you will have a great view of Central London. As it is a well-known fact about the view from the Primrose Hill, it has quickly become a popular destination for New Year's Eve revelers. Before the fireworks kick off, grab a hipflask and a bottle of champagne, and enjoy the fireworks panoramic view. The fireworks might be far off, but they still set a stunning view against the skyline.  So make sure you reach there early, as it gets very busy.
Cannon Street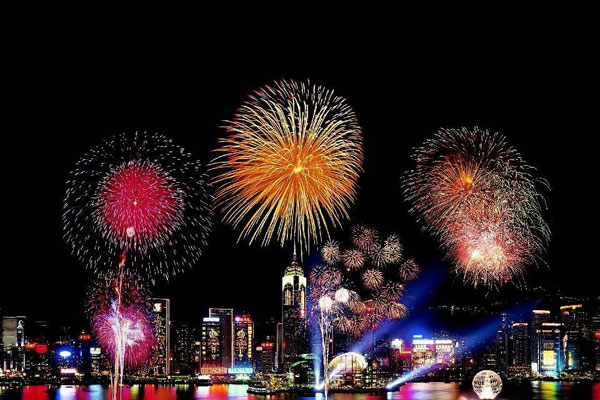 Venue: Cannon Street, City, London, EC4N 6AP
Watch the fireworks set off at midnight this New Year's Eve from Cannon Street. It offers a great central riverside location to enjoy the city scenery as London is set blazing once again to celebrate the beginning of a brand New Year.
It is one of the best free spots to enjoy the fireworks for free, nestled between the mighty dome of St. Paul's Cathedral, Mansion House and Bank. It is located just outside of the official ticketed area but it is a great spot to watch the colors explode over London's iconic cityscape. Be sure to arrive early as it becomes extremely busy soon.
London airport transfers offer its premier car services to reach Cannon Street safely. Book your car in advance to reach Cannon Street as early as possible.
Sky Bar New Year's Eve Party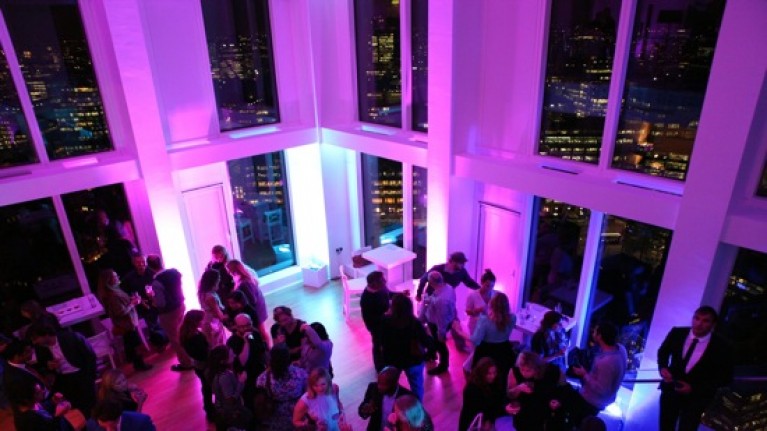 Venue: Sky Bar, Millbank Tower, 21-24 Millbank, London, SW1P 4QP
You can enjoy the ultimate New Year Party at the glamorous Sky Bar, located at the top of London's iconic Millbank Tower.  Sky Bar is hosting an extravagant New Year's Eve Party this year, inviting Londoners to welcome 2017 while enjoying fantastic views across Central London. It includes a total of 7 glamorous venues and incredible panoramic views of London with firework display.
Party begins at 5pm, a sparkling start with a welcome Bellini cocktail on arrival and you will also be able to enjoy complimentary food from a number of food stalls serving delicious cuisine from around the globe.
As the clock ticks towards midnight, make your way to watch the city skyline filled with wonderful fireworks as you welcome 2017, with a glass of champagne. At Sky Bar every venue has a countdown to midnight, to make sure you don't miss a thing. The party continues until the early hours. It is a wonderful and interesting way to welcome the New Year.
Book our executive car services from all London airports to reach Sky Bar on-time and attend the remarkable New Year Eve party.
London airport transfers are going to provide its services to the above venues to watch the New Year's Eve Fireworks display. Whether you are travelling individually or in a group, we provide you an executive car as per your requirement. Our services are available during the festive season at reasonable prices. Pre-book our car services to ensure safe and comfortable journey.