Excel London is the home of world's all leading events. It is an international exhibition and convention centre which hosts a numerous events and positioned at heart of London's Royal Docks, within easy reach of Central London. Offering an incredible 100,000 square metre of flexible space with International Convention Centre (ICC Excel London). Don't miss out on visiting the venue of Excel London. London Airport Transfers is there to help you reach the venue from all the airports of London.
Book our London Airport Transfer services for a safe and comfortable ride to and from all major London airports to your London destination place.
Location: Royal Victoria Dock, 1 Western Gateway, London E16 1XL
Website:  http://excel.london/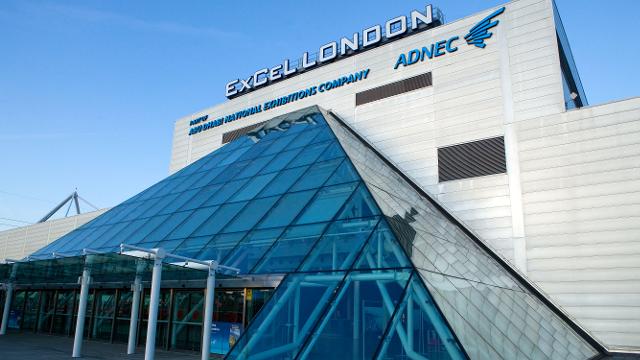 Excel London is the international venue which includes London's banqueting hall, UK's largest auditorium, multi-function conference suite with fabulous reception and registration for delegates.
It is top choice for public shows, trade shows, meetings, award ceremonies and special events with unique environment. The venue is a part of 100 acre campus, including 2 onsite DLR stations, easy access to the Jubilee Line and London City Airport, parking for 3,700 cars, 8 onsite hotels, numerous on-site bars, restaurants with all types of spaces and 2 main entrances, one from east and other from west, within the close proximity of Olympic Park, O2 and Canary Wharf.
What's on in Excel London?
While much of its calendar is taken up by business conferences, networking events and many events opened for public members. Excel London events include London Classic car show, Taste of Christmas, London wedding fair and it also hosts judo, boxing, fencing, taekwondo, weightlifting, wrestling and table tennis matches among others.
For more information about the events calendar of Excel London, visit the official page of Excel London.
Food and Drinks at Excel London
Great food enables great outcomes at Excel London. It provides a vibrant and enhanced visitor experience at food and drinks venue. Excel London in partnership with Levy's Restaurants UK, created a new family restaurant with current food trends. There are more number of well-known brands within the selection of restaurants, bars and eateries.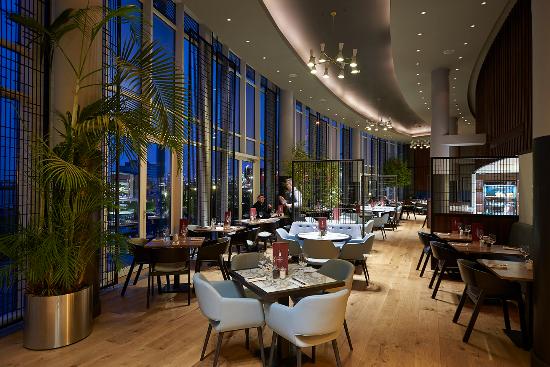 Visitors of Excel London are greeted with aroma of freshly baked bread and pastries from E16 bakery, which can be used throughout the venue on-site. New outlets has also been opened that include Prime Burger and Rotisserie, with offerings from other high street brands being developed.
Restaurants at this place include American style restaurant, diner and bar 'The Bridge' and 'E16', an artisan coffee shop and bakery celebrating Excel's location in the rapidly developing East London area.
It remains open from 8am until the event closes, so you can stay for breakfast, lunch and also for dinner, even after your event is finished.
Nearest airports to Excel London
London city airport: It is the nearest airport to Excel London and it takes only 7mins to reach London City airport via Royal Albert way and it is 2 miles away.
Heathrow airport: From Heathrow airport to Excel London it takes approx. 1hour 24mins via M4 and it is 26.7miles away.
Gatwick airport: To reach Gatwick airport from Excel London it takes approx. 1hour 4mins via M25 and A2 as it is 47.2 miles away.
Southend airport: It takes approx. 54min via A13 and it is 35.5miles to reach Excel London from Southend airport.
Stansted airport: it is 32.3 miles away from Excel London and approx. it takes 40mins to reach Excel London from Stansted airport via M11
Luton airport: To reach Excel London, it takes approx. 59mins from Luton airport and it is 52.0miles away via M25.
Getting to Excel London
As it is positioned in heart of London, it provides easy access of public and private transportation. Our London Airport Transfers provides safe and comfortable ride to Excel London from all major airport terminals of London. We provide our executive car services 24*7 at a great value to our customers. Our services are available whether you are travelling for business meeting at Excel London or for an event with family. Pre-book our airport transfers to ensure joyful ride to Excel London from all major airports of London.