Festive times of year is the best time to visit the capital city London. Cold weather of London doesn't stop visitor of London and Londoners to come out of houses and have festive fun. There are many things to do during December.
Christmas  Carols at Trafalgar square: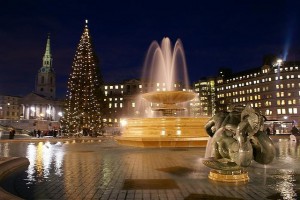 Date: 7th December to 23rd December 2015
Venue: Trafalgar Square London WC2N 5DN
Christmas tree and Carols singing, is the sign of countdown for Christmas to most of Londoners. 20metres high and 50 to 60 years old Christmas tree attracts the visitors to Trafalgar square from all over the world. It's a central focus for carols singing in evening with different groups performing for raising funds to charitable organizations. Stay tuned for times for the Christmas tree lighting ceremony on Trafalgar Square.
London Airport Transfers will be happy to help you to take you to the Trafalgar Square from Heathrow airport, Southend airport, Luton airport, Stansted airport, Gatwick airport and London city airport.
Winterville at Victoria Park: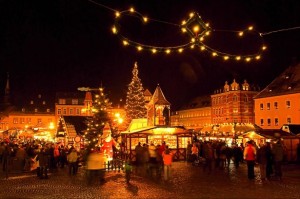 Date:  26th November to 23rd December 2015
Venue: Crown Gate, Victoria Park, Grove Road, Tower Hamlets, London E3 5TB.
Winterville returns to Victoria Park.This time it's bigger better and warmer!! A magical town, 20 Christmas markets, high quality food and drinks combined with festive fun for families and alternative club nights.
London Airport Transfers premium transfer service will take you to Victoria park from any of the terminals of London Airport.
SpitalFields Music  Winter Festival:
Date:  4th December-15th December 2015
Venue: 61 Brushfield Street, London, E1 6AA
It is one of the East London's most magical spaces, which brings together the world class artists and music lovers to enjoy a dose of Christmas cheer. Twelve days of live music, film screening, historic walks, singing workshops, cutting-edge contemporary sounds, roof raising jazz which is treat for younger ears and many other family entertainments. Markets will view the jazz musicians live and folk singers entertaining Christmas shoppers atspital markets.
You can reach the Apital Field's Music Winter Festival using premium London Airport Transfer Services.
London Illustration Fair: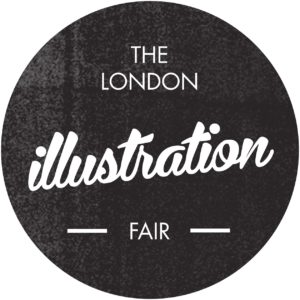 Date: 4th December – 6th December 2015
Venue: Barge house, OXO Tower Wharf, South Bank, London, SE1 9PH
It is London's only illustration fair with most innovative and exciting illustrators working in London. It brings together 50 emerging illustrators, graphic designers and printmakers from all over UK. Three-day events return's back to London with Exhibiting artists led stands are selection of creative agencies, publishing houses, Illustration collectives, designers, and crafty businesses and festive like live DJs, workshops, pop-up food stall. It is a perfect place to pick up a unique present for pre-Christmas and it offers something for every age group.
Hire our premium London Airport Transfer services from any of the London Airport terminals to reach the venue of London Illustration fair.
Great  Christmas Pudding Race: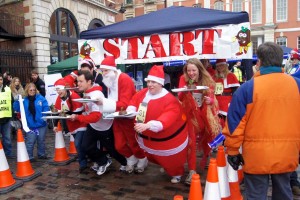 Date: 5th December 2015
Venue:The Apple Market, Convent Garden, London, WC2E 8RF
London's annual Great pudding race returns back to convent garden for celebration of completion of its 35 years. Fun day with friends and colleagues cheering the festively dressed teams as the race is to overcome obstacle course carrying pudding without dropping in fancy dress.
This competitive event has graced up to sporting calendar by raising fund to cancer research UK. Winning team will gain Christmas pudding trophy.
London AirporTransfers will provide the transfer services to the venue of Christmas pudding race from any of the London Airport terminals (Heathrow, Gatwick, Southend, Stansted, Luton and London City Airport).
Winter at Southbank  Centre: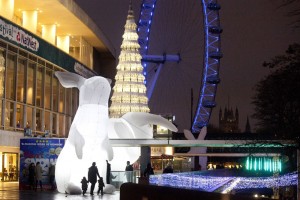 Date:  20th November to January 3rd 2016
Venue: Belvedere Road, London, SE1 8XX
Magical winter season returns back to Southbank center with unique experiences and exclusive benefits. Enjoy the magical landscape with twinkling lights, bustling riverside markets, a retro roller disco and famous New Year vintage party eve and with entertainment for all ages offering food and drinks.
Highlights:
South Bank Center Markets – 20th Nov to 24th Dec
Roller Disco- 20th Nov – 17th Jan
Charity Weekend – 12th Dec -13th Dec (Saturday-Sunday)
Spectacular shows – 2th Dec – 23th Dec
Gift workshops- 19th Dec
Vintage New Year Party- 31st Dec
 London AirporTransfers will provide premium transfer services from Heathrow, Stansted, Southend, Luton, Gatwick and London City Airport.
Christmas at Covent Garden: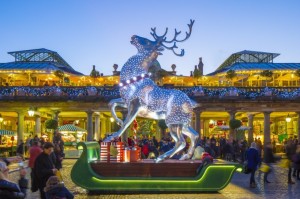 Date: 24th November 2015 to 5th January 2016
 Venue: Covent garden, London, WC2E 9DD
Covent Garden transformed to glittering spectacle for festive season with 150,000 sparkling pea lights, biggest and brightest handpicked Christmas tree, 22 feet Silver reindeer statue and a live reindeer wander through pizza markets on Saturday till Christmas. The lights and decorations will remain throughout the festive season for shoppers to give the feel of winter scene to enjoy while browsing gifts.
Try our premium London Airport Transfer services to reach the Covent Garden from any of the London Airports ( Heathrow, Gatwick, Southend, Stansted, Luton and London City Airport).
Christmas Fairs in London: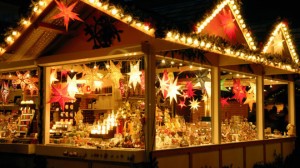 Looking for Festive Fun? Then here are the Christmas London markets and special shopping areas for grabbing new gift ideas.
Oxford Street: 12thDec 2015
Fair Christmas Fayre an annual fair for buying and selling ethical gifts for fair-trade. You can snap handmade and vintage items to bring more festive look to your home and give gifts to loved ones on the big day.
Stratford: 5th Dec to 20 Dec 2015
Stratford hosts its first Christmas market with London designers and makers selling their products like jewelry, prints,ceramics and leather goods. It includes workshops for public display.
Regents Street: 15th Nov 2015 to 6thJan 2016
It offers Grand shopping stretch and Christmas makeover with garlands of Lights down the road and other entertainments and activities for family.
Get our premium London Airport Transfer services for the comfortable ride from Heathrow, Stansted, Luton, Gatwick, Southend and London City Airport to reach the venue of Christmas fairs in London.