Ride 180 meter-long Orbit tunnel slide at the Olympic park for just £10, starting from 26th June 2016
The UK's Largest Sculpture, Part of Olympic Legacy that transformed to lots of fun at East London, The ArcelorMittal Orbit. It is a unique and longest tunnel which memorizes visitors as they will pass through light and dark sections with London's dramatic Skyscape zipping and spectacular view of the city.
Location: Queen Elizabeth Olympic Park, 3 Thornton St, London E20 2AD
Official Website: http://arcelormittalorbit.com/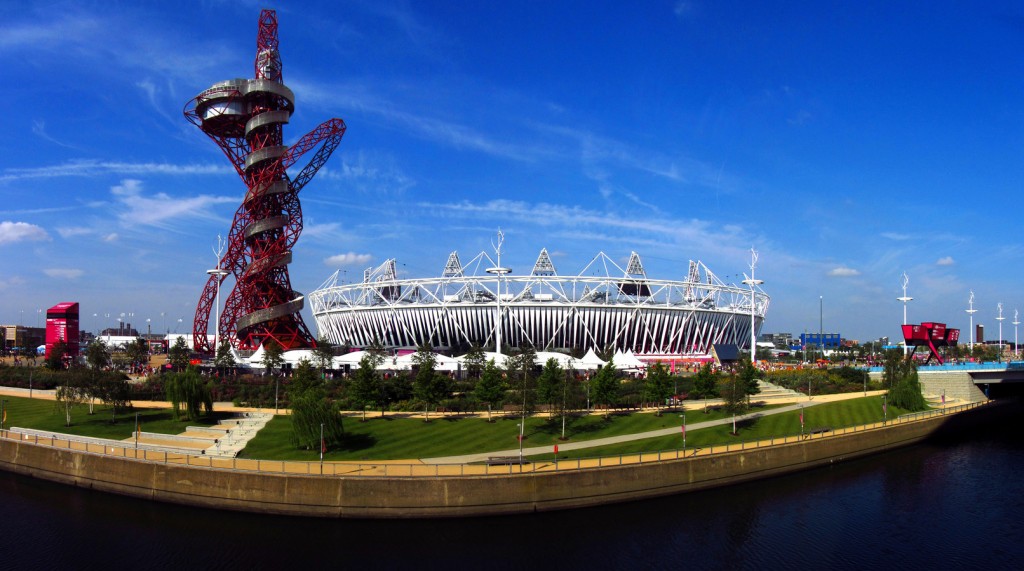 Facts and Figures about ArcelorMittal Orbit
The slide was created by Turner Prize–winner and designer of ArcelorMittal Anish Kapoor's and Cecil Balmond of engineering Group Arup construction. ArcelorMittal Orbit took 18 months and required 560 meters of tubular red steel,35,000 bolts and enough steel to make 265 double decker buses to form the sculpture's lattice superstructure. 180m-high, twisted-steel sculpture towers strikingly over the southern end of Olympic Park.
What to Except from Tunnel Slide?
It's an artwork, but at the 80m mark which offers a fantastic panorama from its mirrored viewing platform, which is accessed by a lift from the base of the sculpture. In its 40 minutes trip, visitors will circle around ArcelorMittal orbit 12 times as they weave their way through the famous loops and curves of the iconic structure and end with a 50m straight run back down to earth!
From ArcelorMittal Orbit you can view that skyline up to 20miles and identify the Iconic buildings which dots the London landmarks, London Eye, The Shard, The Gherkin, Big Ben, Canary Wharf and the O2 Arena. Sitting between the Olympic Stadium and the Aquatics Centre, the ArcelorMittal Orbit will be a beacon of the Olympic Park during the Games and the Queen Elizabeth Olympic Park as the area will be known after the Games.
Opening Date and Hours
Opening Date: 26th June 2016
Opening Timings: 10am-6pm daily (last entry 5:30Pm)
Opening times will do vary on Occasions depending upon the events that are taking Place so please do check the Official Website of Arcelormittal before your visit.
Booking Information
Three ways for booking
Book online in advance
Annual Pass- Pay once and visit for 365days
Local residents reduced price
General entry tickets prices Starts from £5 for kids and for adults £10. Please note you will need to purchase a supplementary ticket on the day if you wish to use the Slide. Book in Advance to avoid disappointment and to beat the queues.
For more information about tickets and its prices visit https://tickets.arcelormittalorbit.com/
Transportation to Arcelormittal Orbit
From 26th June 2016, Arcelormittal Orbit is open to Public at Olympic park. Now it is another reason to visit Olympic park. It provides easy access of transportation to different destinations in London. To reach ArcelorMittal Orbit Safely book our London airport transfer services which provides convenient, Comfortable transfer services with wide range of executive cars as per your requirement at affordable prices. Our London Airport Transfers provides a great pick and drop facility from all major airport terminals in London to the tourist places you want to visit.
Nearby airports to ArcelorMittal Orbit London
London City airport: It is the nearest airport to ArcelorMittal Orbit. Approx. it takes 17mins to reach London City airport and it is 5.4 miles away from A1020.
Heathrow airport: It takes approx. 1hour to reach ArcelorMittal orbit from Heathrow airport. It is 26.1 miles away from Heathrow airport via M4.
Southend airport: Approx. It takes 56mins to reach ArcelorMittal orbit from Southend airport and it is 38 miles away via A13
Stansted airport: From Stansted airport to ArcelorMittal Orbit it takes approx. 36mins, it is 30 miles away via M11.
Luton airport: It is 50 miles far from ArcelorMittal Orbit and it takes approx. 57mins to reach Luton Airport via M25.
Gatwick airport: To reach ArcelorMittal orbit from Gatwick airport approx. 56mins and it is 48 miles away via M25.
Visit London's major new art installation ArcelorMittal Orbit at Queen Elizabeth Olympic Park- London's most exciting Playground!