Mayfair-Marylebone-Fitzrovia-Soho
W1 known as West end covering  major districts of English Capital. The W1 Postcode area having 14 sub sections W1A, W1B, W1C, W1D, W1E, W1F, W1G, W1H, W1J, W1K, W1S, W1T, W1U, W1W and airport transfers are easily available to and from all these places. It is considered as the economical backbone, the most expensive area or luxurious place in London.
The W1J and W1K in simple and single name known as Mayfair. It is mostly known for its commercial area with major corporate buildings, embassy offices and many other new buildings for real estate business. Major landmarks of Mayfair are the Royal Academy of Arts, Grosvenor Square, The Handel Museum, Claridge's and Dorchester.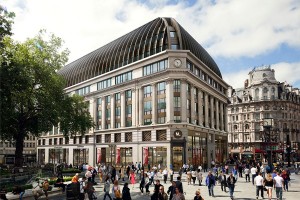 Soho, just a small area of Westminster became part of London, when the city expanded its area. It covers only 1 Square mile but it is home of many great London landmarks as Picadilly Circus, Leicester Square and Carnaby street. W1D is famous for Soho Square or China Town of London and it is among the most fashionable places in London.  W1B and W1C are mostly known for diversity of shops and brands fill the areas. It is said that there is never a dull moment in the Soho region, as night and also day life are very interesting in this English capital.
Marylebone Covers W1H and W1U districts which are selected as best streets of London. It is known for sophisticated décor which combines style, comfort and elegance. It got its name after the Local Church called St. Mary and easily grew into a residential place as it is positioned between Oxford Street and Regent Street. W1G, Harley Street is mostly known for high number of clinics, hospitals and medical facilities. Over 3,000 people work in paramedical practices and hospitals.
Fitzrovia, characterized by a diversity of business, residential, education and health care sectors and is not dominated by any single activity. It got its name after a local tavern, called the Fitzroy.
Airport Transfers from Mayfair (W1)
London Airport Transfers are the executive airport transfer service provider. We provide Best class car transfer services for all major London airports to and from W1 Postcode area London coverings areas of Mayfair, Soho, Marylebone, Fitzrovia. The driving staff is very well behaved and they also provided complimentary services like refreshment and newspapers. Our Elite car services are provided at competitive prices.
Heathrow airport to Mayfair (W1)
The distance from Heathrow airport to Mayfair via M4 and Christina Terrace/A4 is 19 miles and it takes 50mins to reach.
Gatwick airport to Mayfair (W1)
The distance from Gatwick airport to Mayfair via M23 and A23 is 28.8 miles and it takes 1hour 25mins to reach.
Stansted airport to Mayfair (W1)
The distance from Stansted airport to Mayfair via M11 is 40.3 miles and it takes 1hour 20mins to reach.
Southend airport to Mayfair (W1)
The distance from Southend airport to Mayfair via A13 is 43miles and it takes 1hour 40mins to reach.
Luton airport to Mayfair (W1)
The distance from Luton airport to Mayfair via M1 is 32.8 miles and it takes 1hour to reach.
London City airport to Mayfair (W1)
The distance from London City airport to Mayfair via A1203 is 10.1miles and it takes 50mins to reach.
Attractions in and around W1
The Wallace collection is a National Museum and a home of art collection from 15th century. It consists of world famous fine range of arts and collection of 5,500 objects, many recently refurnished with elaborate gilding &n wall silks, present collection of 28th century paintings and furniture and porcelain.
Oxford Street busiest shopping street in Europe and major road in city of Westminster in West end with exciting mix of high-street fashion and international brands, accessories, technology and home wear.
The Royal Academy Arts is an art institution based in Burlington House and Piccadilly in London. It is a privately funded institution led by eminent artists and architects which is to promote creation, enjoyment and appreciation of visual arts through exhibitions.
The Queen's theatre Hornchruch is a vibrant producing theatre that entertains audiences with distinctive foyer space and bar to the 500 seat auditorium and stage area. The Queen's theater is available for hire for performances, conference or events.
Piccadilly Circus one among the most popular destinations in London. Here you can visit the famous statue of Eros or take some photos near the iconic advertising hoarding.
Hotels in W1