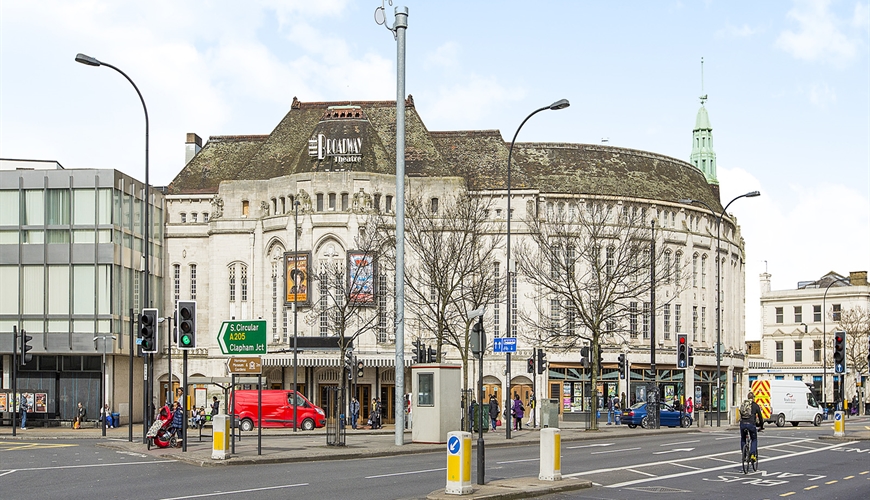 Catford is located at Southern East London, in the Lewisham London Borough. It is one of the major centers of Greater London. Catford Cat is one of the remarkable landmarks which is a giant fiber glass cat guarding the entrance to Catford Mews. It is believed that Catford was named after the wildcats to have roamed the land in ancient times. The most inspiring aspect about Catford is its architecture.
It has a most attractive building constructed in the 60's and 70's. The St.Swithuns Church is a building which is worth visiting made of stone and red Wrotham brick. Catford district is famous for its residents like the actor Leslie Dwyer, the writer and comedian Ben Elton, the footballer Jack Percival, the guitarist Robin Trower.
Hiter Green has a village which is extremely friendly, peaceful and great place for relaxing to visitors. It offers immediate access of the hotels, restaurants, Stores for shopping, pubs, institutions and other facilities in Lewisham and Blackheath.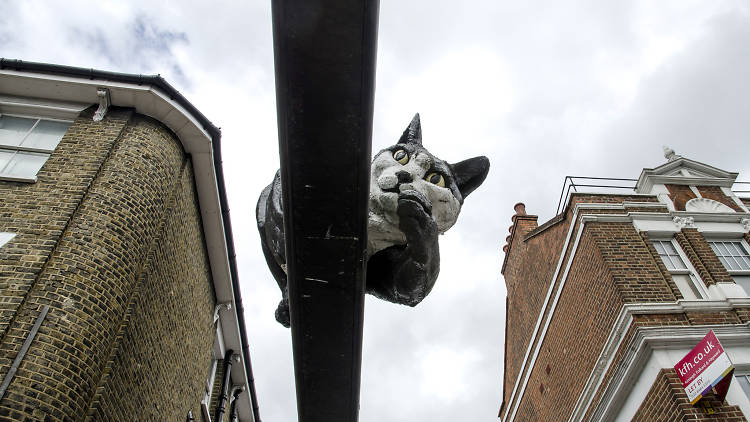 At Catford district (SE6) there are many sporting opportunities at Ladywell Fields, Mountsfield Park, which provides pitches and courts, gardens and bandstand and it hosts an annual Lewisham People's day festival. The Broadway theatre presents music, drama and entertainment with local and international performers. Catford also hosts CAMRA's Annual Catford Beer Festival.
Catford district is a great place to visit and relax. While planning your trip to London plan your stay at SE6 for comfortable and affordable price. Our London airport transfers will guide you to reach Catford district from all major airports of London.
Airport Transfers to Catford (SE6)
Catford offers an easy access of transportation. London airport transfers provide its executive car services to Catford.  It operates 24 hours a day and serves from all major London Airports including Heathrow, Gatwick, Stansted, Southend, London City and Luton Airport. Book your car services in advance to ensure safe, comfortable and reliable airport transfer services. Make your journey to or from the airport as convenient as possible with London airport transfers.
Heathrow airport to Catford (SE6)
The distance from Heathrow airport to Catford via M25 is 60.7miles and it takes approx.1hr 19mins to reach.
Gatwick airport to Catford (SE6)
The distance from Gatwick airport to Catford via M25 is 39.9miles and it takes approx.1hour to reach.
Southend airport to Catford (SE6)
The distance from Southend airport to Catford via A13 is 39.9 miles and it takes approx.1hr 13mins to reach.
Stansted airport to Catford (SE6)
The distance from Stansted airport to Catford via M11 is 40.1miles and it takes approx.1hr 12mins to reach.
Luton airport to Catford (SE6)
The distance from Luton airport to Catford via M25 is 59.8miles and it takes approx.1hour 31mins to reach.
London City airport to Catford (SE6)
The distance from London City airport to Catford via A102 is 10.7miles and it takes approx. 43mins to reach.
Attractions in and around Catford (SE6)
Catford district provides numerous attractions and impressive aspects about its architecture. It consists of various notable building and open spaces for public. Some of the attractions of Catford district are:
The Broadway Theatre is one of the Catford's most beautiful buildings. It is Grade II listed buildings which was built in 1932 and it is a great example of Art Deco Design. Broadway Theatre has two auditoriums, main theatre with 800-seats and a small 80-seat studio theatre with local and international performances. It is a diverse mix of theatre and music, including a pantomime season featuring star names, stand-up comedy, nostalgia shows, drama and children's theatre.
Catford Shopping Centre is the local residents loved shopping Centre which satisfies requirements with its grocery stores and independent shops. The center is topped by the area's landmark fiberglass cat. It is a home to popular street market since it sells fruits, vegetables, toys and clothes.
Catford Library is a great place for children. It is a toy library for under 5yrs. It hosts a number of events for children, including a story & song session for the under-five, and regular baby bounce events.
Mountfield Park  is one of the largest open spaces in the borough and it offers excellent sports facilities to local resident, groups and community members.  It includes Mountsfield residence, Trinity College, the London School Board, Manor Park and Manor House Gardens.
Restaurants in Catford (SE6)