SE5 is a district with main areas Camberwell, Denmark Hill and Peckham in the South East London. Camberwell is blend of some beautiful Georgian residences including a number of illustrations of tower blocks. Some of London's most amazing and elegant Georgian houses can be seen in Camberwell, such as Camberwell Grove, Grove Lane and Addington Square.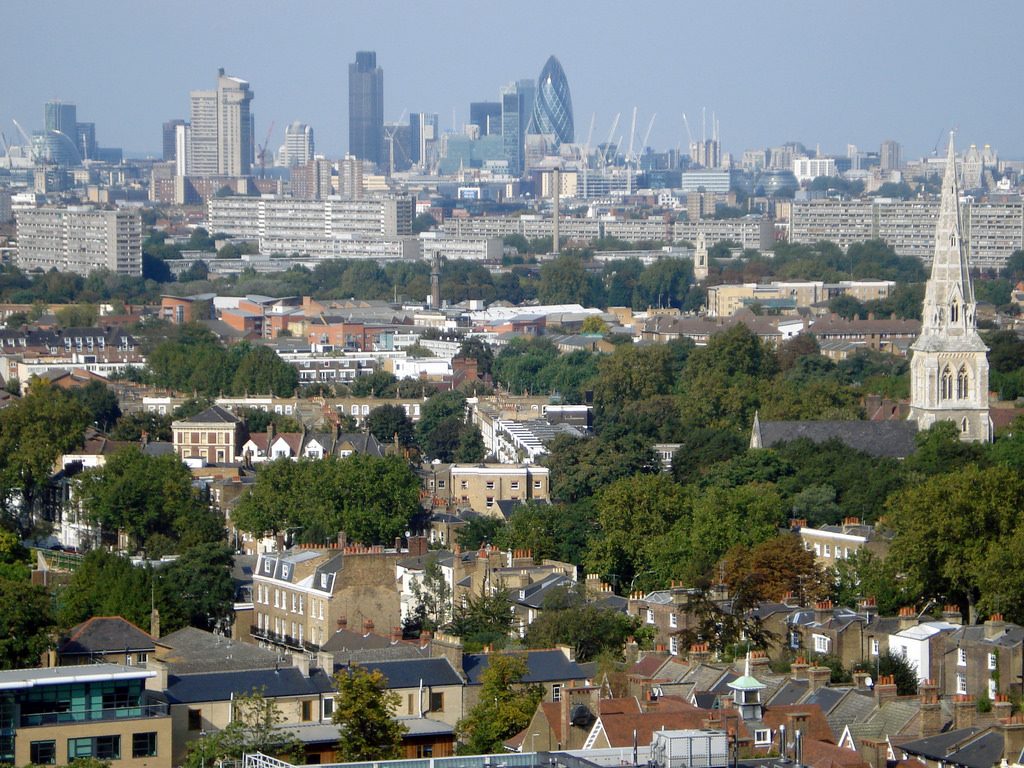 Camberwell is a home of several art galleries like Camberwell College of Arts, the South London Gallery and several more modest commercial art spaces. Camberwell supports yearly Camberwell Arts Festival. Camberwell Green which marks Camberwell's living center leads on all sides towards a blend of bars that grow ever trendier each year, fried chicken joints, charming delicatessens and a mixture of the usual High Street stores.
Denmark Hill you can easily view entire beauty of London as the area has best some of views over the Capital. On a clear day from Denmark Hill one can read the time on the Big Ben clock face.
Peckham was one of King John's favorite places as he frequently hunted in the area during European Union. Peckham got developed in a commercial center and made people to stay there who wished to avoid paying the expensive rents in Central London. It offers atmosphere of housing stocks and modernized streets.
Airport transfers to Camberwell (SE5)
Camberwell in the South East of London provides easy access from residents and tourists. Our London airport transfers are one among the premier car transfer services from Camberwell. We offer our services from all major airports that includes Heathrow, Gatwick, Southend, Stansted, Luton and London City airport. We have a wide fleet of executive cars as per your requirement at reasonable prices. Ensure a safe journey to and from Camberwell district with our airport car services.
Heathrow airport to Camberwell (SE5)
The distance from Heathrow airport to Camberwell via M4 is 21.6miles and it takes approx.  1hr 26mins to reach.
Gatwick airport to Camberwell (SE5)
The distance from Gatwick airport to Camberwell via M23 is 25.9miles and it takes approx. 1hr 17min to reach.
Southend airport to Camberwell (SE5)
The distance from Southend airport to Camberwell via A13 is 42.6 miles and it takes approx. 1hr 48mins to reach.
Stansted airport to Camberwell (SE5)
The distance from Stansted airport to Camberwell via M11 is 40.8miles and it takes approx. 1hr 29mins to reach.
Luton airport to Camberwell (SE5)
The distance from Luton airport to Camberwell via M1 is 37.0miles and it takes approx.1hour 49mins to reach.
London City airport to Camberwell (SE5)
The distance from London City airport to Camberwell via A1203 is 9.8miles and it takes approx. 51mins to reach.
Attractions in and around Camberwell (SE5)
South London Gallery
South London Gallery is an internationally acclaimed contemporary art space. It is celebrating its 125th anniversary and is known for its original and elegant art in South London. It provides a vital platform for young artists and curators.  It is a public space for active education and outreach programs, debates, seminars, and talks by famous figures.
Camberwell Sunday Market
Camberwell Sunday Market is a second hand goods and craft market. It has been attracting shoppers with vintage trinkets, knickknacks, and hot jam donuts. Shoppers & stall holders are very excited about seeing them all together in the open air!
St. Giles Church
St Giles' is serving people for over 1,000 years. It is a perfect place for visitors to come and explore history and research their family roots. St. Giles Church hosts lots of musical events and throughout the year and it is a unique venue for jazz events.
The Blue Elephant Theatre
The Blue Elephant Theatre situated in the borough of Southwark in London with a 50 seat fringe. It produces electric programs, performing arts from physical and dance theatre.
Hotels in Camberwell (SE5)